DIY Collins
What a pretty and playful way to serve drinks at your next gathering! Your guests will enjoy assembling their perfect Tom Collins! For the recipe, see below or visit http://food52.com/recipes/37688-diy-collins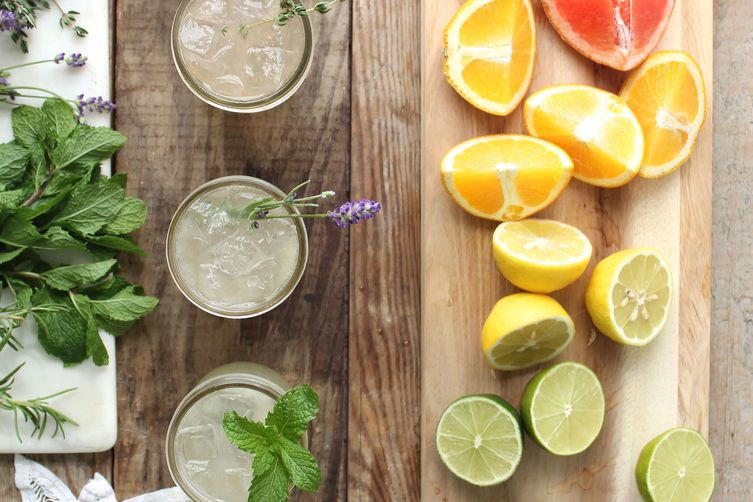 The cocktail itself is quick and easy: white rum, citrus, simple syrup, ice, and herbs for garnish.
1 1/2 ounces white rum (or the traditional gin)
1 ounce citrus juice
1/2-1 ounces herb infused simple syrup (quick recipe below)
ice
1-1 1/2 ounces soda water, to taste
fresh herbs, for garnish
Put those extra canning jars to work. This recipe is for an 8 ounce drink, perfect for a 1/2 pint jar. Combine rum, citrus juice and simple syrup in an ice filled glass and stir. Add soda water to taste then garnish with fresh herbs.
Simple syrup recipe:
1 cup sugar
1 cup water
roughly 1/4 cups herb of choice (8 thyme sprigs or 4 rosemary sprigs or 1/4 cup dried lavender buds or 1/3 cup packed mint leaves)
Combine sugar, water and herb of choice in a small saucepan over medium heat. Bring to a simmer and stir frequently until sugar dissolves. Remove from heat, cover and let cool to room temperature. Strain into a clean glass jar or bottle. Refrigerate for up to 1 week.
This is a starting point for basic herb-infused simple syrup, but the skies the limit!