Home & Family
Autumn Foliage Photography
September 15, 2020
One of the most amazing things about autumn is the foliage. The colors are breathtaking, but short lived. Capturing those brilliant oranges, reds and yellows with your camera is easy with a few tips. Try a few of these suggestions when fall colors arrive in your neck of the woods, or on your next leaf-peeping weekend away.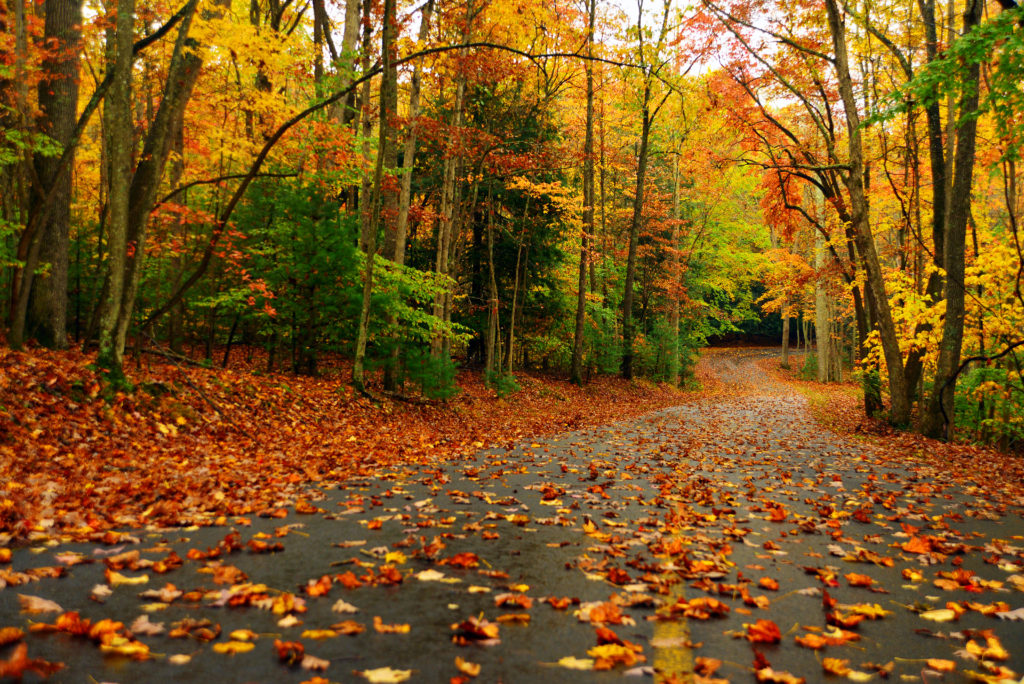 While it is possible to get great shots any time of day, the direct sun's harsh light can distort the colors you are trying to capture. Early morning or later in the day provide a soft light that's great for keeping the focus on the foliage.
It can also be fun to change your angle; photographing tall trees from below or taking a wide landscape shot from a distance can create a dramatic image.
Getting in close adds texture to the image, and draws the eye to the little details and variations of color in the leaves.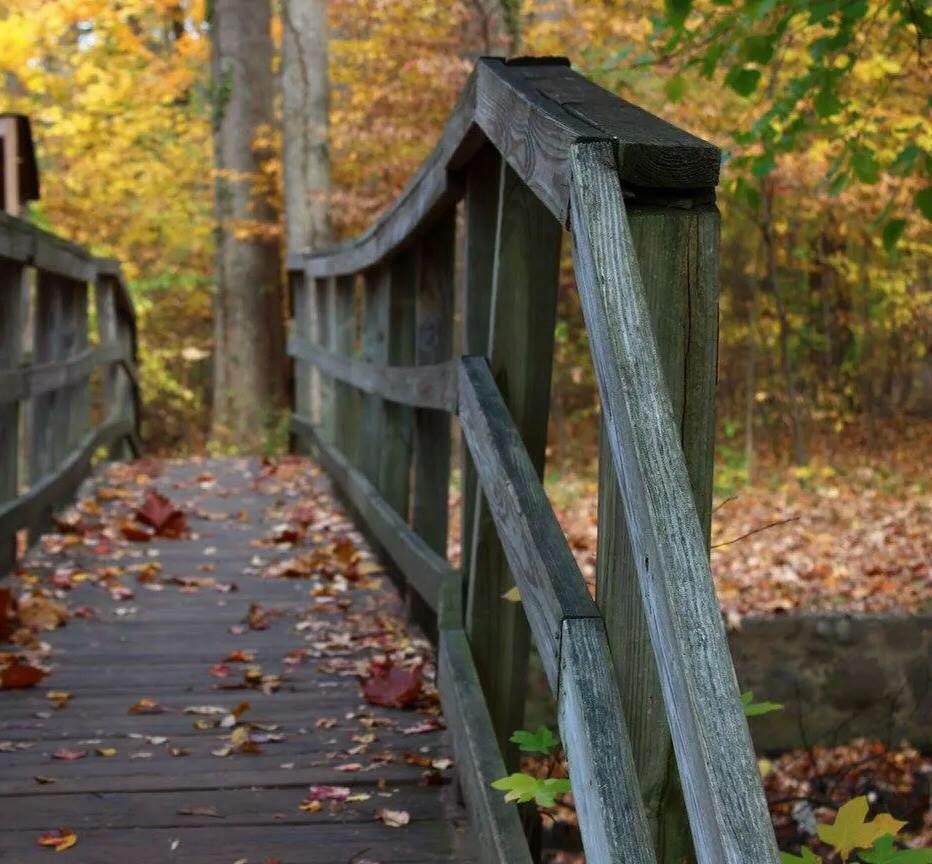 Sometimes a great fall photo doesn't have to be just about the leaves. Including other points of interest, like the bridge above, can add to the narrative your image creates.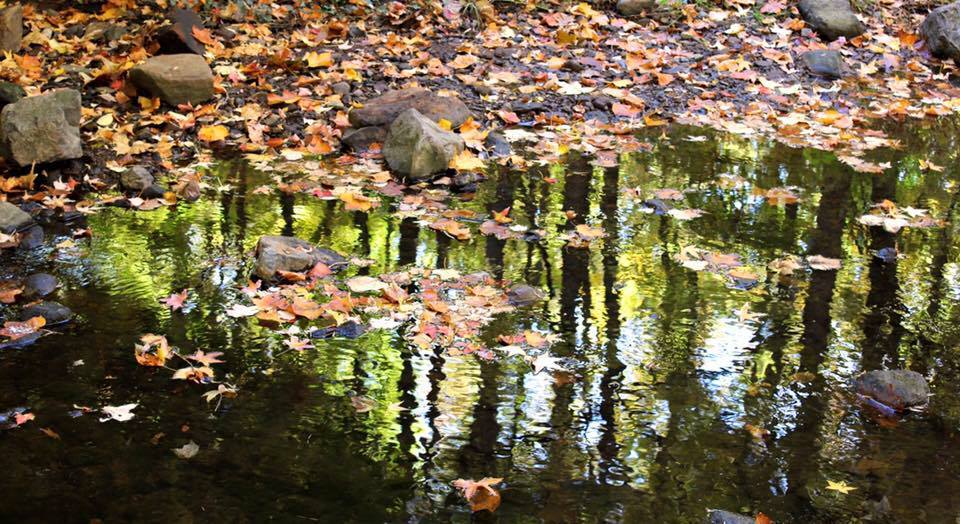 Reflection in water is a fantastic addition to an image. If you have access to a lake, pond or river nearby, visit when the leaves change. Stand far enough away to capture both the water and the landscape behind, preferably with morning or late afternoon sunlight.
Add a soundtrack to your season! Check out our 'Soundtrack Of Fall' playlist on Spotify, to inspire you this autumn.  Click here to listen.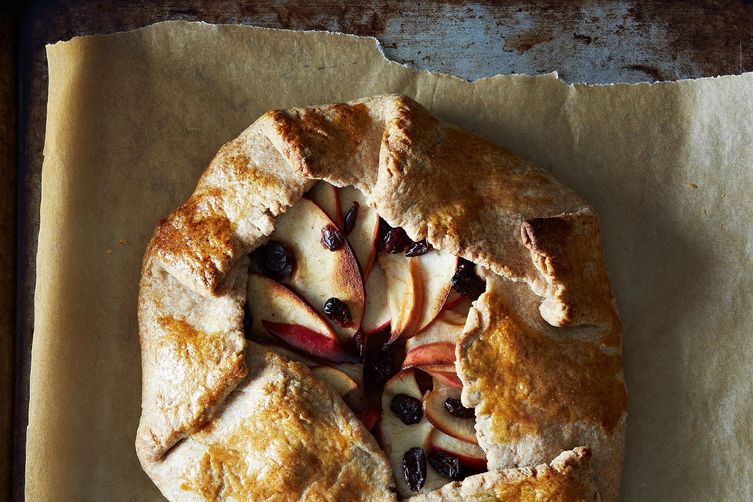 Photo Credit: www.food52.com
Apples are ripe for picking, and no fall season is complete without an incredible apple pie! Try this Autumn Apple and Pumpkin Galette, courtesy of Food52. It contains all the rich fall flavors of apple and pumpkin, and can be enjoyed as a dessert or breakfast treat.
Find the complete recipe here:
https://food52.com/recipes/24722-autumn-apple-and-pumpkin-galette
Serves 6 to 8
Filling
1/3 cup firmly packed brown sugar
1 teaspoon cinnamon
1/2 teaspoon salt
1/4 teaspoon ground nutmeg
1/4 teaspoon ground ginger
1/4 teaspoon ground cloves
1 teaspoon vanilla
1 cup canned pumpkin
2 tablespoons unsalted butter, melted
3-4 tart baking apples, cored and thinly sliced
1/4 cup dried sweetened cranberries
Crust
3/4 cup white flour
1/2 cup whole wheat flour

1 1/2 teaspoons sugar
1/2 teaspoon salt
1/2 teaspoon cinnamon
1/2 cup unsalted butter, cut into chunks and chilled
1/3 to 1/2 cups ice water
1 egg, beaten

Preheat oven to 400ª F.
In a medium bowl, whisk together brown sugar, cinnamon, salt, nutmeg, ginger, cloves, and vanilla.
Mix 1/4 cup of the brown sugar mixture into the pumpkin along with 1 tablespoon of the melted butter and set aside.
Toss apple slices, cranberries, and remaining butter with the remaining spices and set aside.
Using a food processor or pastry blender, mix flours, sugar, salt, cinnamon, and cut in butter until small peas form. Slowly add ice water until the dough begins to clump.
On a floured surface, roll the dough into a 12″ disc.
In the center of the dough, spread the pumpkin mixture forming a 10″ circle.
Arrange the apple slices in an overlapping single layer pattern on top of the pumpkin.
Fold in the outer edges of the dough, over the filling, forming a 2″ crust all the way around.
Brush the crust with the beaten egg and bake for 45 to 50 minutes, or until golden brown.
While the shots of New England foliage in the fall are incredible, you don't have to travel far to capture a great photo of your own.  As the leaves start to change in the coming days and weeks, keep your eyes open for little moments like these!
Inspired by the ideas in this blog? Share this with a friend!