Food & Wine
Holiday Orange Cranberry Bread
November 17, 2021
Happy holidays!  Celebrate the season with this easy and delicious orange cranberry bread, perfect for breakfast or dessert!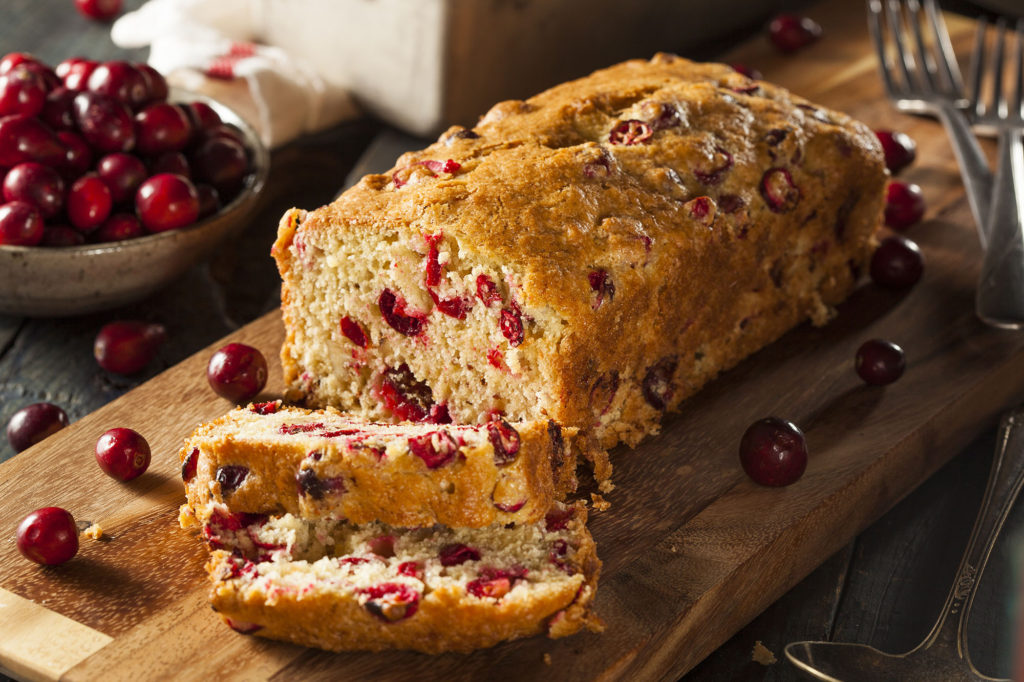 Ingredients:
2-3/4 cups all-purpose flour
2/3 cup sugar
2/3 cup packed brown sugar
3-1/2 teaspoons baking powder
1 teaspoon salt
1/2 teaspoon ground cinnamon
1/4 teaspoon ground nutmeg
1 large egg, room temperature
1 cup 2% milk
1/2 cup orange juice
3 tablespoons canola oil
2 to 3 teaspoons grated orange zest
2 cups coarsely chopped fresh or frozen cranberries
1 large apple, peeled and chopped
Directions:
In a large bowl, combine the flour, sugars, baking powder, salt, cinnamon and nutmeg. Whisk the egg, milk, orange juice, oil and orange zest; stir into dry ingredients just until blended. Fold in the cranberries and apple.
Pour into 2 greased 8×4-in. loaf pans. Bake at 350° for 50-55 minutes or until a toothpick inserted in the center comes out clean. Cool for 10 minutes before removing from pans to wire racks.
Freeze option: Securely wrap cooled loaves in foil and freeze. To use, thaw at room temperature.
Recipe Credit: Taste Of Home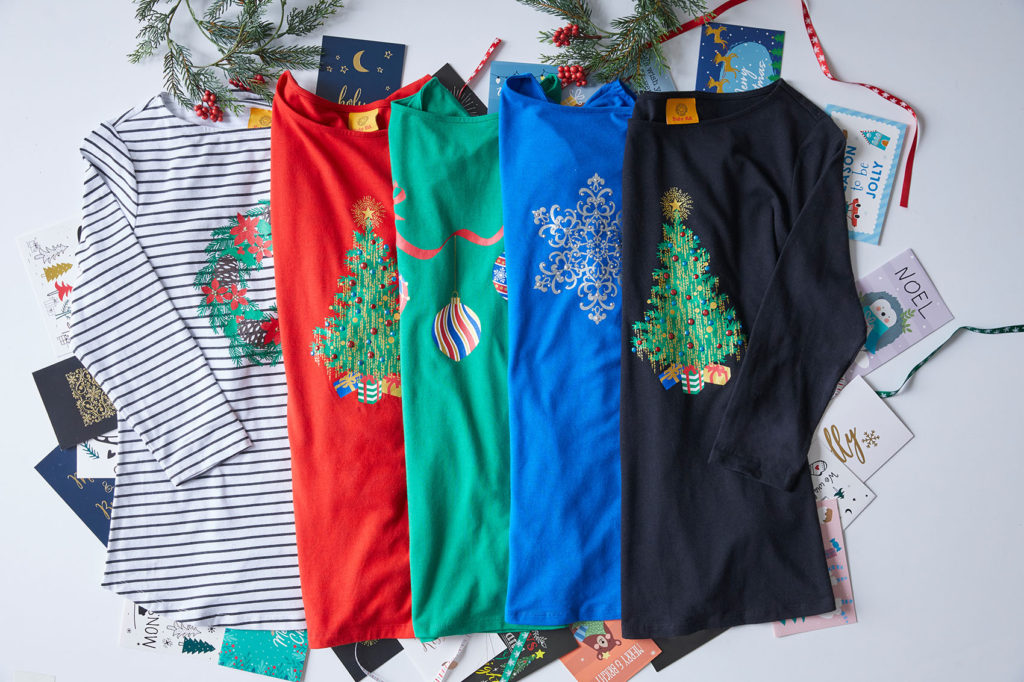 Let the festivities begin!  Shop our holiday tops here