Keep warm this fall with a rich, 'grown up' twist on a traditional cold weather favorite, courtesy of Waiting on Martha!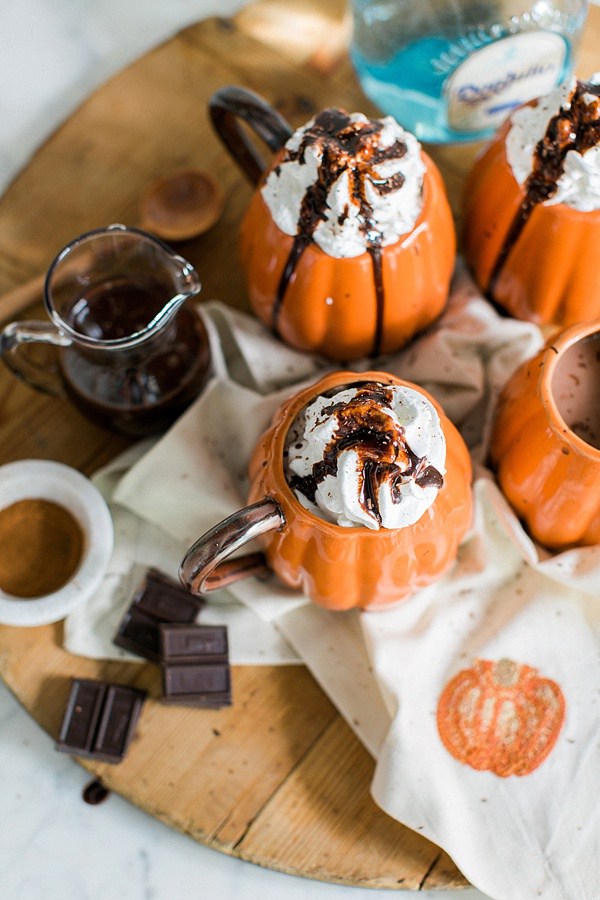 Photo Credit:  www.waitingonmartha.com
Spiked Mexican hot chocolate
Ingredients
4 cups 2% evaporated milk
2 cups whole milk
6 oz. Don Julio Tequila
2 teaspoons vanilla extract
1/2 cup sugar
2 1/2 tablespoons unsweetened cocoa
1 tablespoons ground cinnamon
1/2 teaspoon ancho chili powder
1/2 teaspoon cayenne pepper
1/2 teaspoon sea salt
4 cinnamon sticks
5 oz. bittersweet chocolate, cut into pieces
whipping cream or marshmallow to top
Instructions
1  In a saucepan, whisk evaporated milk, whole milk, vanilla, sugar, cocoa, cinnamon, chili powder, cayenne and sea salt.
2  Once combined, add cinnamon sticks and cook over medium low heat until warm, stirring occasionally.
3  Once warm, add chocolate and cook until melted.
4  Bring mixture to a simmer, reduce heat and continue to simmer until liquid thickens (approximately 10 minutes), stirring occasionally.
5  In your pumpkin mugs, add Don Julio Tequila and Mexican hot chocolate, stir to combine. Top with whipping cream or marshmallow.