#myrubyrdstyle
Nicky's and Pippa's Picks: The Knitwear Edition! Fall '16
September 30, 2016
We are getting ready for sweater weather! We asked our favorite paw-somely chic pooches for their top dog picks, and we are sharing this autumn sneak peek with you!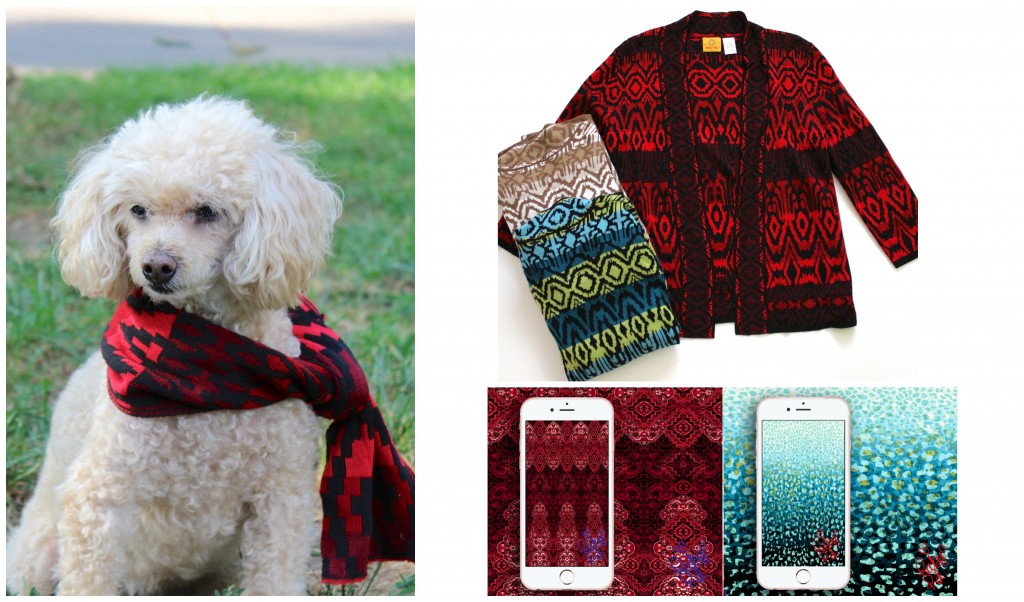 Nicky: Color is everything!
"When my coat isn't enough, I reach for rich colors and dynamic patterns, for a fetching look that guarantees bow-wow's from my pals! I keep up with all the latest trends in my spare time with Ruby Rd Living, and their downloadable wallpaper always leaves me begging for more!"
To download your favorite fall prints to your phone, tablet or computer, visit the link below:
http://living.rubyrd.com/post.php?s=our-september-wallpaper-is-here-3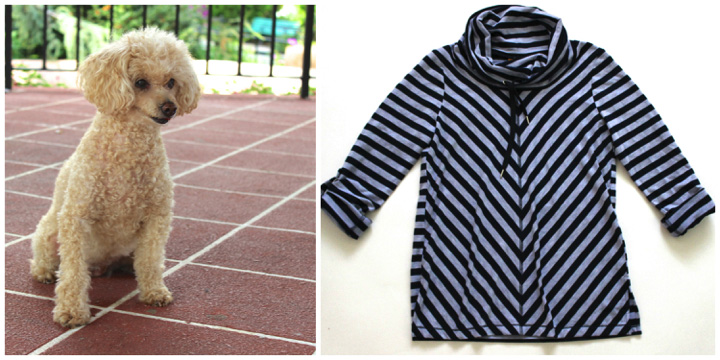 True Blue: "For lay-down time or play time, denim friendly blues are OK-9 in my book!"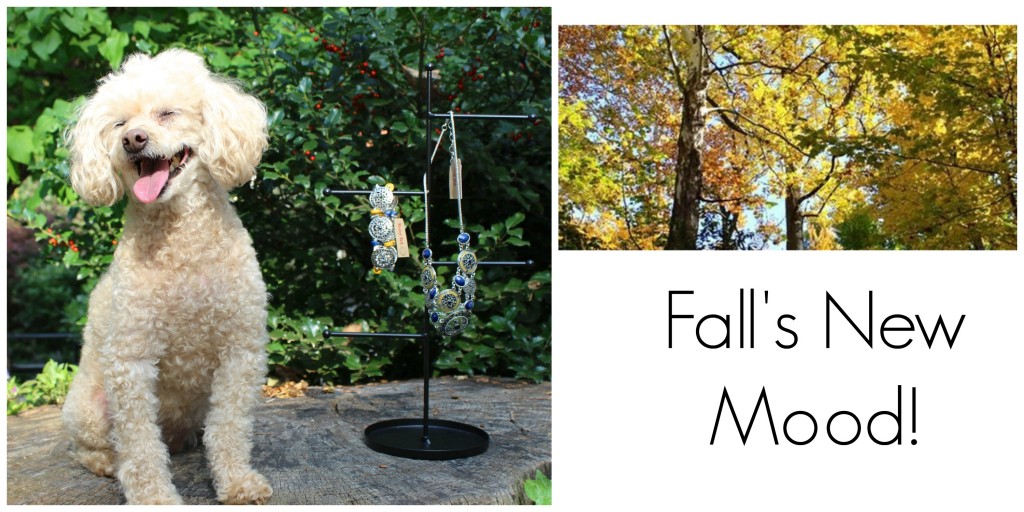 "When I want to put on the dog, I treat myself with Ruby Rd. jewelry and tune into
Ruby Rd Living's playlist for some tail wagging tunes. I can always find something
to roll over for!"
Check out our Fall's New Mood playlist on Spotify, you can listen at the link below:
http://living.rubyrd.com/post.php?s=soundtrack-of-falls-new-mood
Photo Credit: Studio photo, Carriage House Studios; all other photos, Lynn Bailey Witty; Painting: "Autumn Light"
Pippa: Boucle for everyday! "When the leaves turn and I am not busy helping my person (Lynn Bailey Witty) with apple picking, selecting her next song or painting, I love to pick a pack of sweaters! The cozy textures and delick-table colors in these
bouclé sweaters are paws down grrrrr-eat for cuddling on three dog nights! When I miss my person, I reach for her tunes on www.lynnbaileywitty.com or right here, on Ruby Rd. Living!"
To read more about Lynn and listen to a few of her songs, visit our blog at the link below:
http://living.rubyrd.com/post.php?s=myrubyrdstyle-featuring-lynn-bailey-witty
Follow us on Pinterest, where you can find links to shop online through our retail partners, and be updated when these fabulous fall sweaters are available in stores and online!
www.pinterest.com/rubyrdfashion