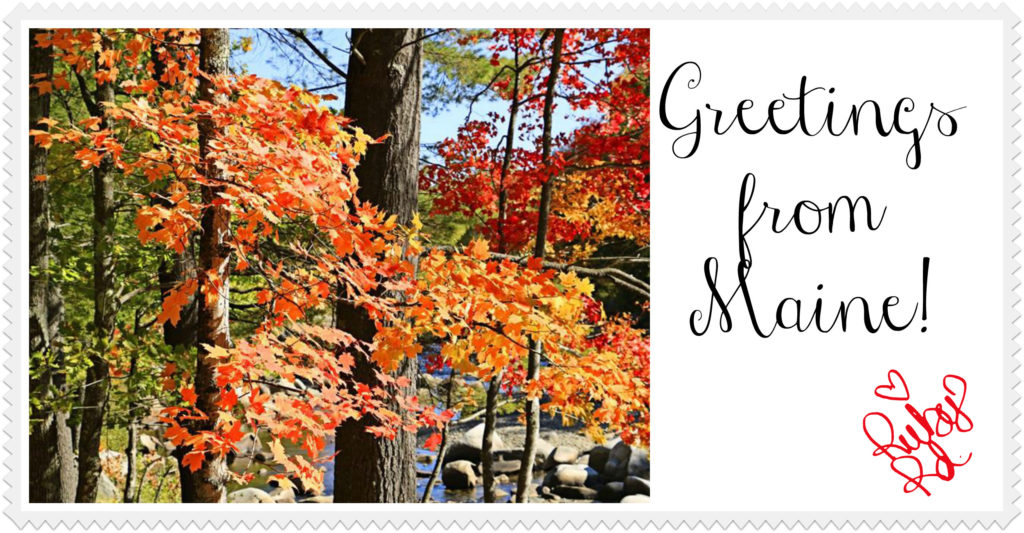 Photo Credit: Fran Masterman
Greetings from Maine! What better place to see the leaves turn than in the heart of New England? Join us as we enjoy the vibrant hues of autumn, and bring some of the sights (and tastes) of Maine right to you!
Did you know that the bright oranges, yellows and reds we see in autumn are in the leaves all along? During the spring and summer months, the green chlorophyll masks the other colors present in the leaves. But as the trees prepare for autumn, the chlorophyll fades and we can see the bright colors hidden underneath!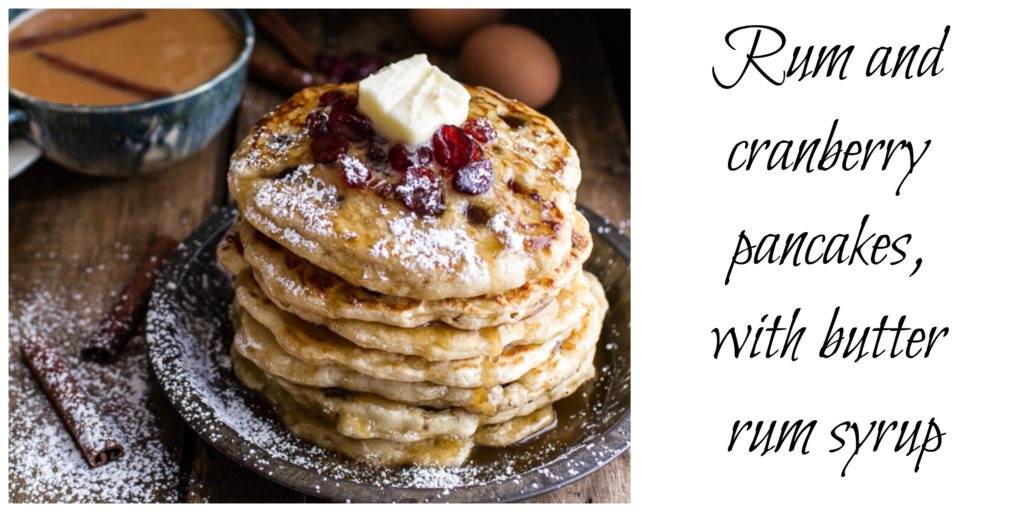 Photo Credit: www.halfbakedharvest.com
Fall and winter mornings are made for hearty food, like pancakes served with rich syrup! Try this sophisticated twist on pancakes for your next Sunday brunch!
For the complete recipe, visit the link below:
http://www.halfbakedharvest.com/rum-cranberry-pancakes-butter-rum-sauce-giveaway/
Ingredients
2 cup self-rising flour
2 eggs
2 tablespoons caster (super fine) sugar*
1 1/2 cups milk
1/2 cup dried cranberries or raisins
1 tablespoon rum (I used a coconut rum)
1 teaspoon vanilla extract
1/2 teaspoon cinnamon
1 cup chocolate chips (optional)
pinch of salt
1 tablespoon olive oil
Rum Butter Sauce
4 tablespoons salted butter
1 tablespoon run (I used coconut rum)
2 tablespoon dried cranberries or raisins
1/3 cup pure maple syrup
Instructions
To make the pancakes, combine all the ingredients in a large bowl, and whisk with a wire whisk until smooth. Set aside to rest for 15 minutes.
To make the rum butter sauce, combine all the ingredients in a small sauce heavy-bottomed saucepan on low heat. Simmer until the butter has melted and the cranberries (or raisins) are plump. Remove from the heat and leave in the pan to keep warm.
Heat a skillet on medium heat. Pour 1/2-1/3 cup pancake batter on the center of the hot pan and gently spread the batter for form a circle. If desired, sprinkle in a few chocolate chips (do it!). Cook until bubbles appear on the surface. Using a spatula, gently flip the pancake over and cook the other side for a minute, or until golden. Repeat with the remaining batter.
Serve pancakes drizzled with the rum butter sauce. Sprinkle with powdered sugar if desired.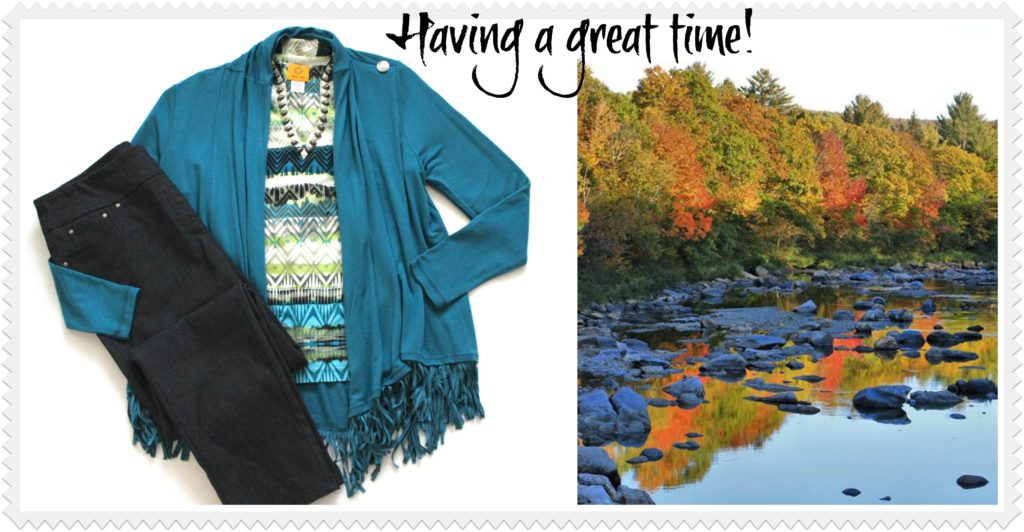 Photo Credit (Maine): Fran Masterman
It's better together! Layers are perfect for the changing weather of the season, like our fringed turquoise wrap jacket over our print top and bestselling black jean.
We love how this photo captured the reflection of the trees in the water! For more tips on how to photograph fall foliage, check out our blog at the link below:
http://living.rubyrd.com/post.php?s=fall-foliage-photography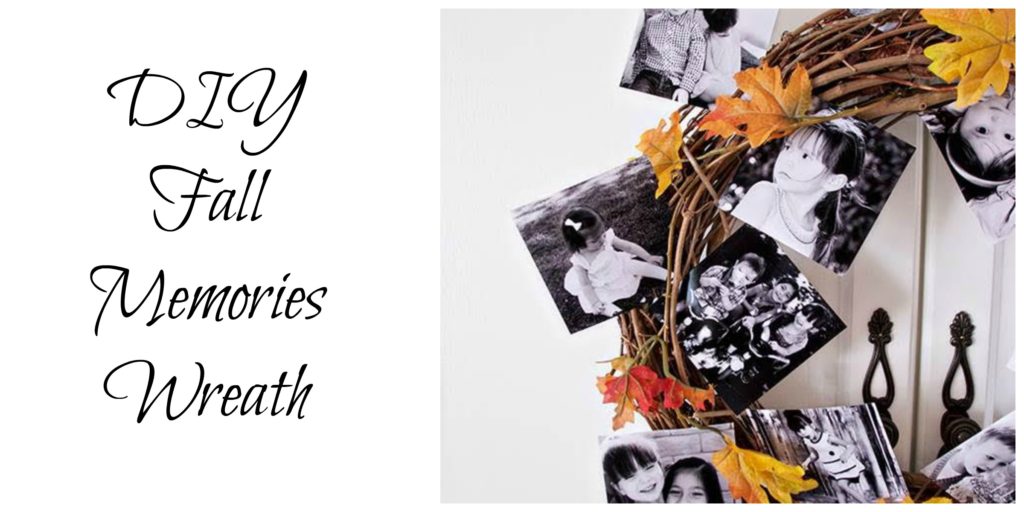 Photo Credit: www.paint-me-pink.com
'Do It Yourself', or DIY projects, can be a wonderful way to spend time with family, or find quiet time on your own. Sometimes we just need the right inspiration, and that's what Pinterest is for! Visit our 'All Things Fall' Pinterest board for great fall recipes and projects, including this charming and functional wreath!
https://www.pinterest.com/rubyrdfashion/all-things-fall-diy-and-recipes/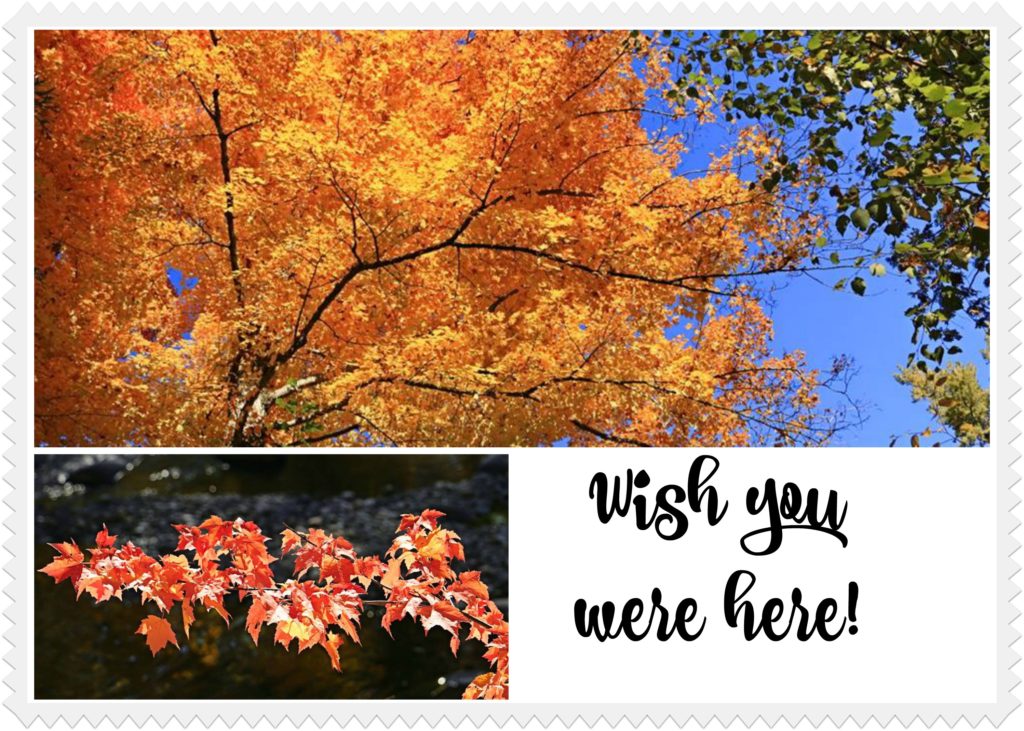 Photo Credit: Fran Masterman
We love sharing our travels and experiences with you, and we love to hear about yours too! Visit us on Facebook, Instagram or Twitter, and tell us about your favorite autumn leaf-peeping spots, or share a fall project or recipe! We are inspired by what you love!