Food & Wine
Pumpkin Spice Oatmeal Latte
October 3, 2017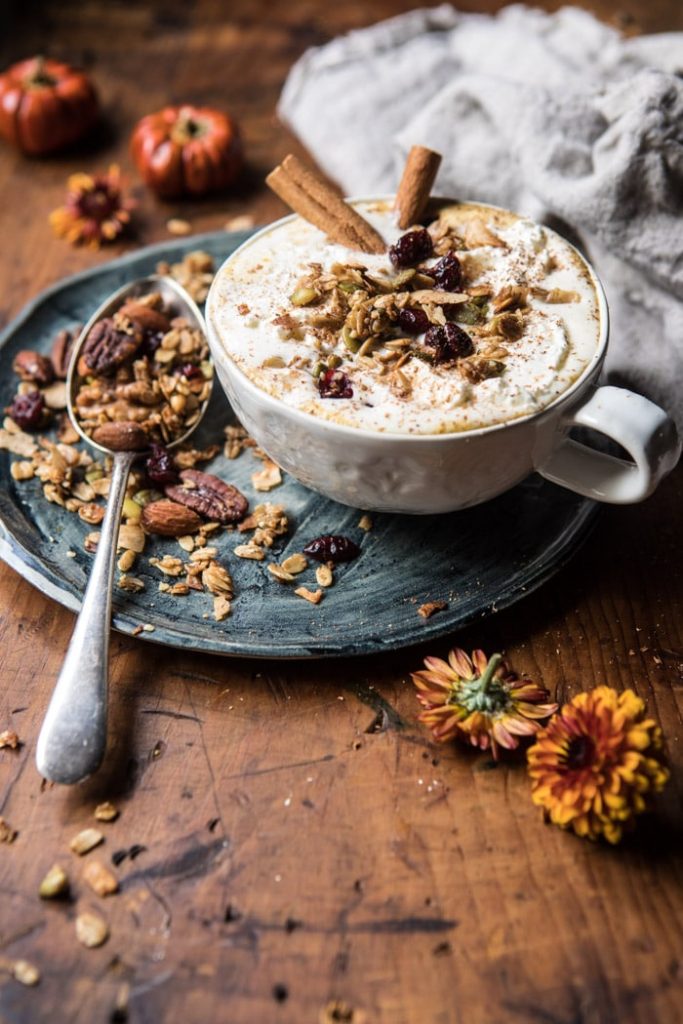 Photo and Recipe Credit: Half Baked Harvest
Trust us, this is easier than it looks, and will quickly become your favorite fall breakfast or sweet afternoon treat.  You will want to sip this first, then grab a spoon for the delicious soaked oats and granola that wait at the bottom of the cup.
Ingredients
Instructions
1. Combine the milk, pumpkin, oats, pumpkin pie spice, vanilla, and salt in a medium pot and bring to a simmer, heating the mixture until it is steaming. When the mixture is steaming hot, remove it from the heat. Using a small whisk or a fork, whisk until frothy.
2. Divide the milk mixture between 2 mugs and pour the coffee over each. Top with whipped cream and granola. Sip and use a spoon to best consume this!
While you sip, shop our new fall blog, and check out all there is to do (and wear) for the season!