Food & Wine
Simple Chocolate Fondue
February 1, 2022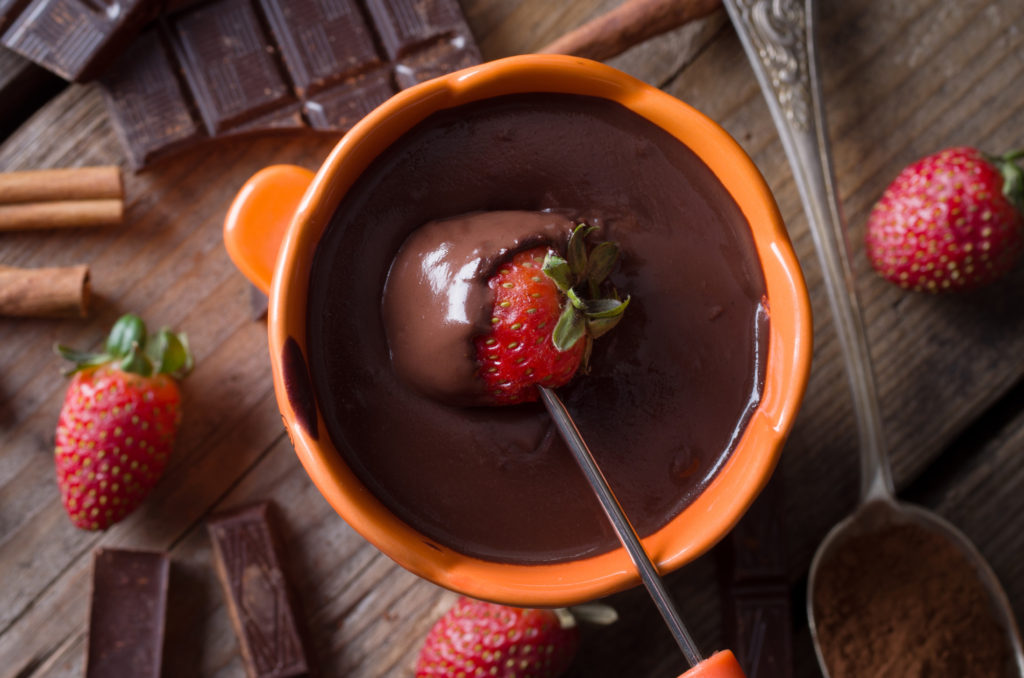 Every day can be Valentine's Day with this sweet treat!  Pair this fondue with fruit, cookies or pretzels and enjoy!
2 cups heavy cream
1 pound premium semisweet chocolate (recommended: Lindt or Callebaut)
1 tablespoon pure vanilla extract
1 tablespoon brandy
Strawberries, bananas, pineapple, brownies, marshmallows, cookies or any other dipping item of your choice
Special equipment:1 saucepan, 1 mixing bowl (that will sit on top of saucepan), fondue pot or small crockpot
Put approximately 4 inches of water in the saucepan and bring to a slow boil. Place the mixing bowl on top and pour in the heavy cream; let heat. Meanwhile, break up or chop chocolate into small pieces. When the cream feels hot to the touch, add chocolate and whisk until smooth. Whisk in vanilla and brandy.

Pour into the fondue pot and light the handy fuel underneath; keep the flame low as not to burn the fondue. Arrange strawberries, bananas, pineapple, brownies, marshmallow, cookies or any of your favorite items on a platter and enjoy.
---
Visit rubyrd.com for new our new arrivals that add a touch of romance to your every day style!