#myrubyrdstyle
Style Report: Halloween, Ruby Rd. Style!
October 27, 2018
Our design team is always inspired, and dressing up is among our favorite things to do in autumn! Our designers shared their spook-tacular style tips for last minute DIY chic costumes, that will take you from Halloween parties to receiving little ghouls and goblins at your door, in Ruby Rd. style!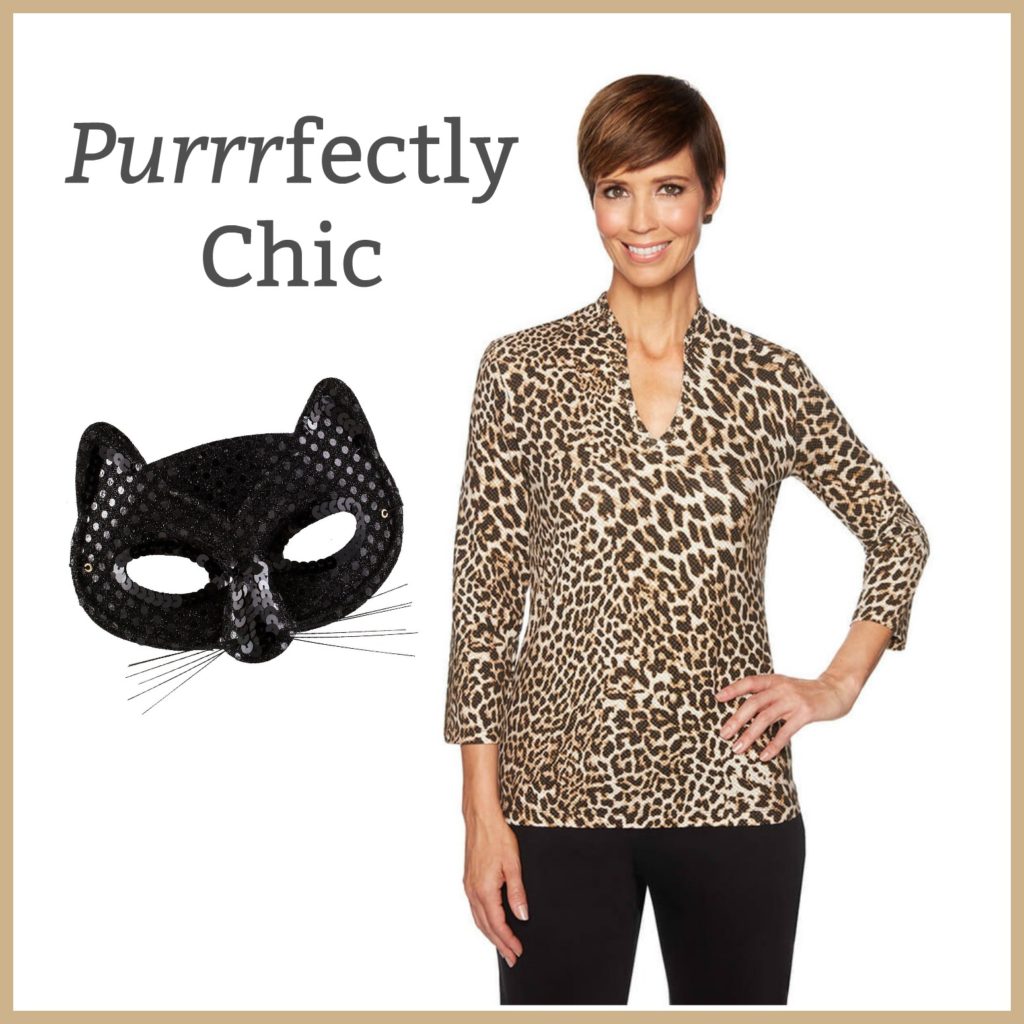 The easiest, one-accessory only, no–fuss Halloween look: Our favorite leopard print, and cat ears or a mask!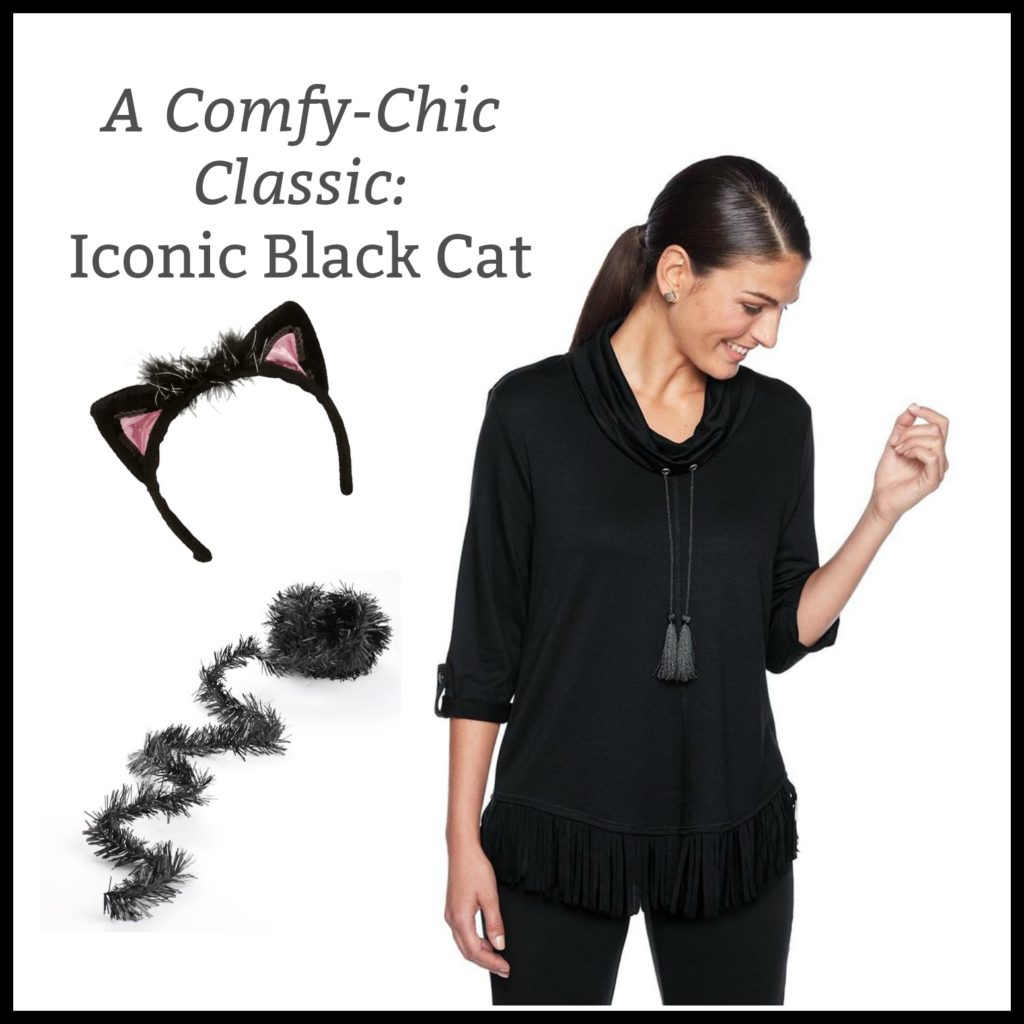 Add cat ears, and a length of black garland for a quick tail!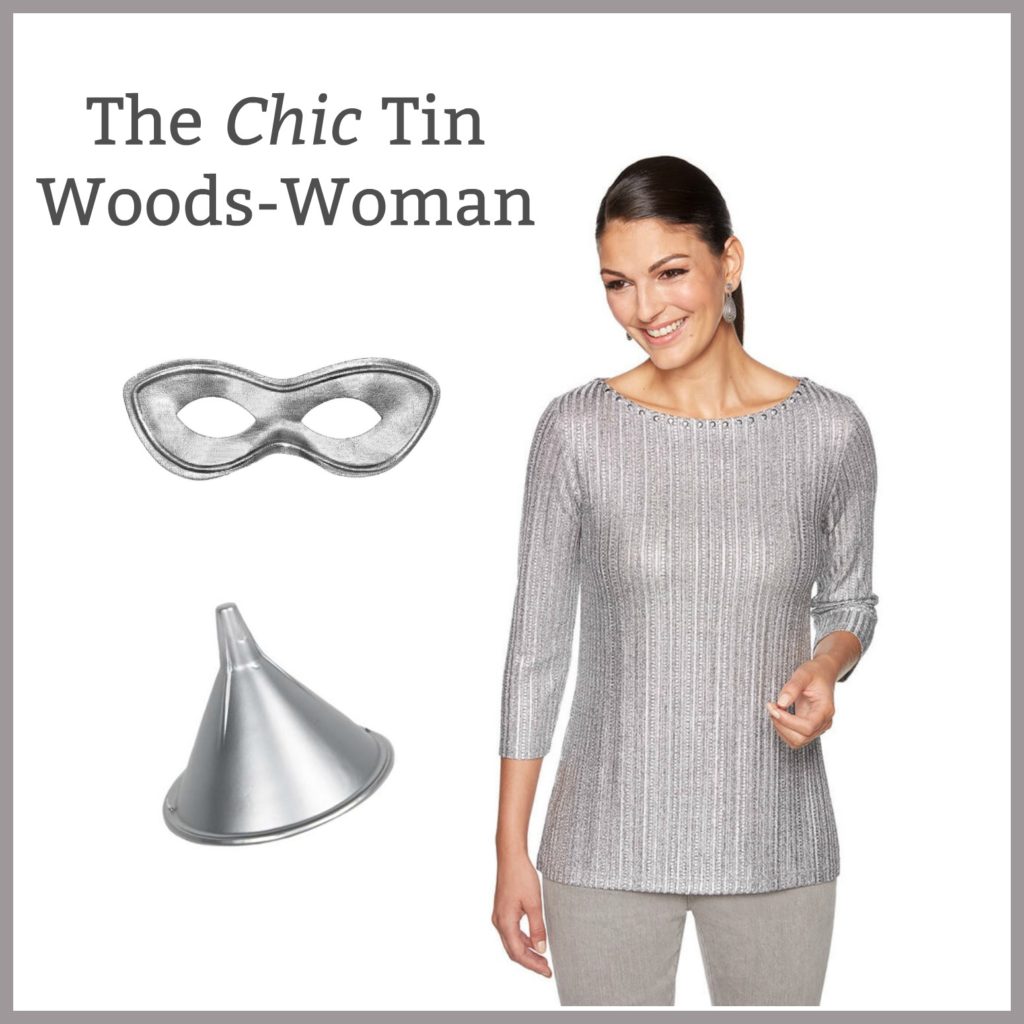 What's not to love about this fashionable take on the classic tin woodsman character?  Find a silver cone hat at a nearby party store, or make your own with a funnel.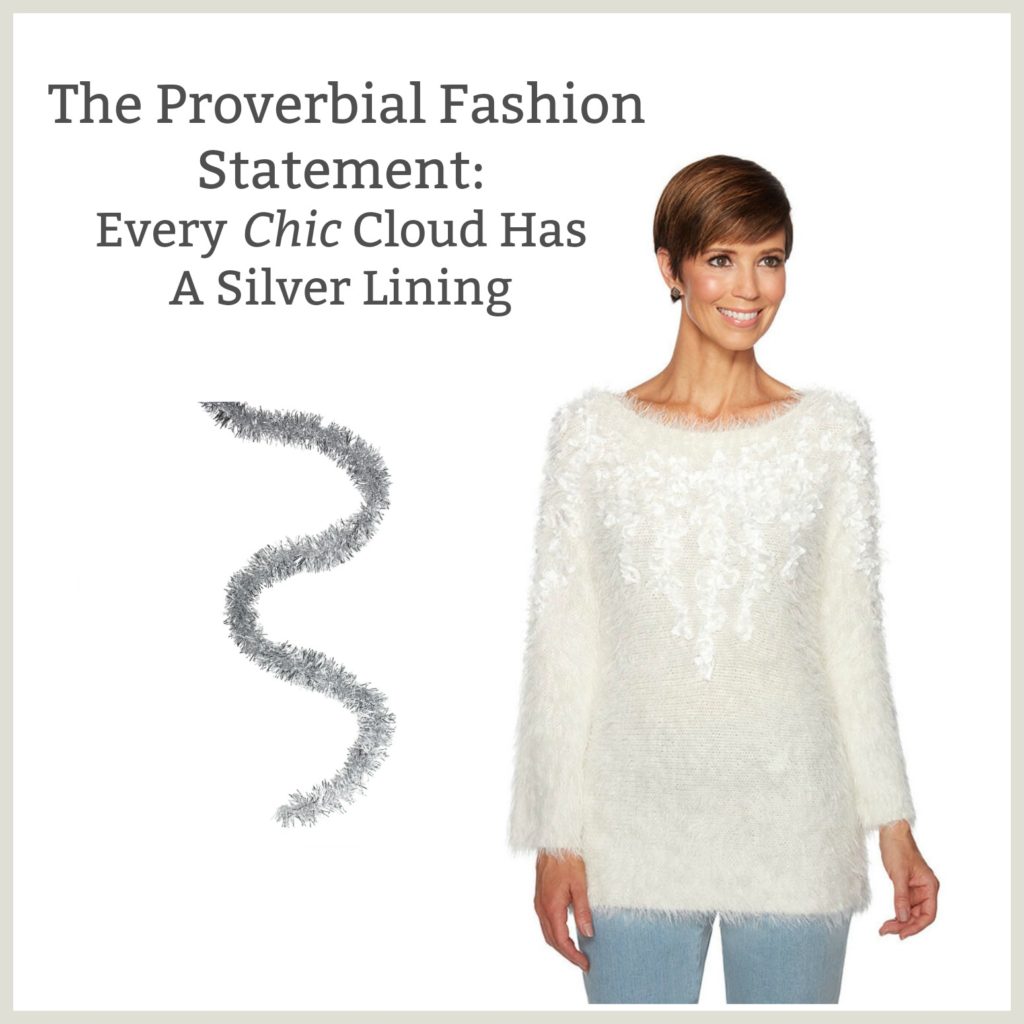 Last minute party and no costume? Be unique and go with a theme! Use silver tinsel like a boa, with our comfy-chic, light-as-a-cloud sweater.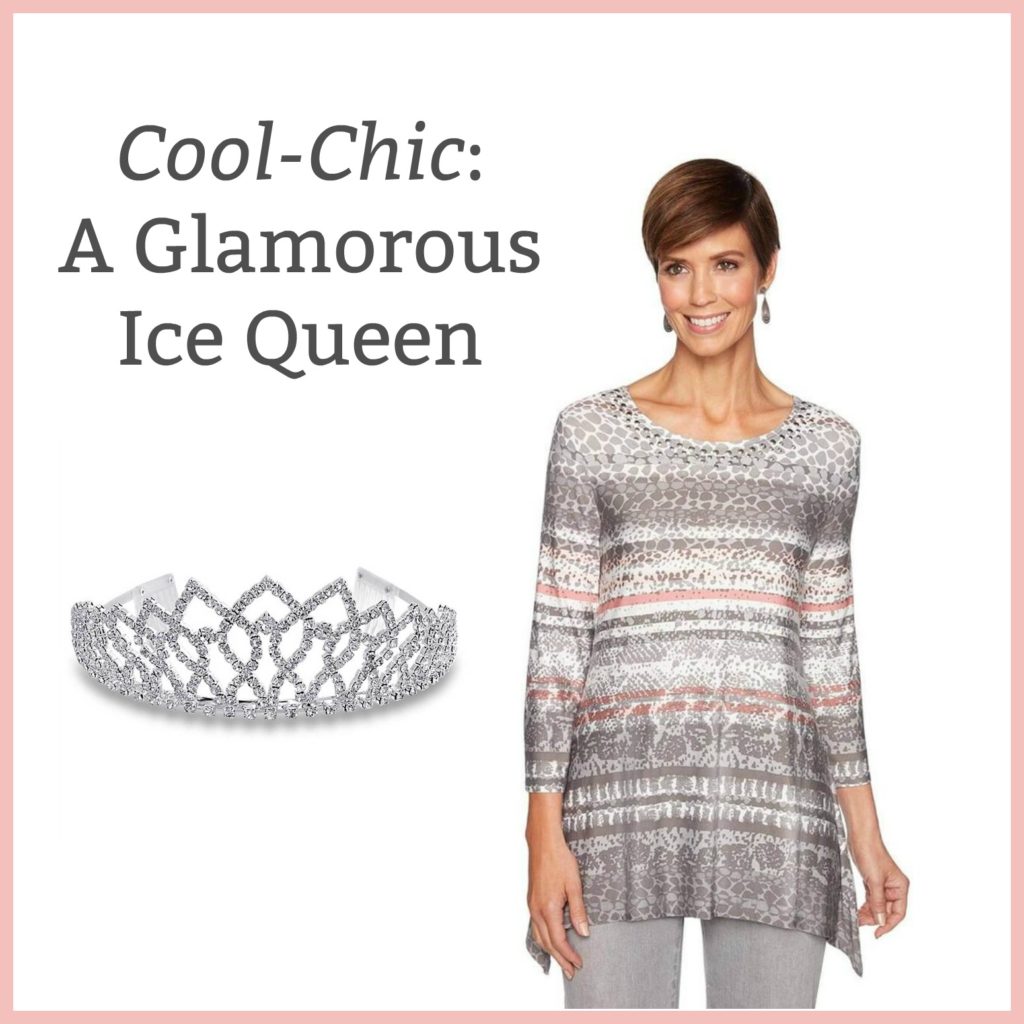 Our must-have, embellished scoop neck top will make you feel like a Queen! Add a simple crown for a royal look.
---
Need a quick Halloween treat for the special little people in your life?  This recipe can be prepared in 5 minutes, and once left to cool, will be the hit of the holiday!
5-MINUTE MONSTER PARTY BARK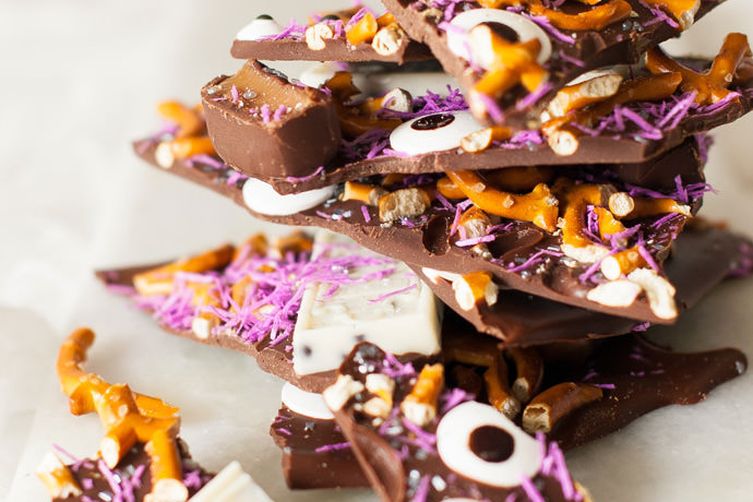 Photo and Recipe Credit: Food52
Ingredients
1

bag (11.5 ounces) HERSHEY'S Milk Chocolate Baking Chips


6

HERSHEY'S Caramels


3

Halloween-themed Mini HERSHEY'S Cookies and Cream Bars


3

Halloween-themed Mini HERSHEY'S Milk Chocolate Bars


20-25

candy eyeballs, assorted sizes (these can be found in the cake decorating department of most grocery and craft stores)


1

cup mini pretzels


2

tablespoons Halloween-themed candy sprinkles (use any color you like!)

Parchment paper

Directions
Place the HERSHEY'S Milk Chocolate Baking Chips in a microwave safe bowl. Microwave at 30 second intervals, stirring with a rubber spatula until the chocolate is fully melted and smooth.
Cover a baking sheet with a strip of parchment paper. Pour the melted chocolate onto the parchment lined baking sheet. Spread the chocolate out over the parchment paper until it an even thickness (chocolate should be about ¼" thick).
Unwrap the HERSHEY'S Caramels and break or cut in half. Press the caramel halves into the melted chocolate, evenly distributing it around the chocolate. Next, unwrap the HERSHEY'S Halloween-themed cookies and cream and milk chocolate bars. Press them into the melted chocolate, evenly distributing.
Place the candy eyeballs in pair of two or three, pressing into the melted chocolate and evenly distributing.
Crush the pretzels with your hands and sprinkle them over the surface of the melted chocolate. Shake the candy sprinkles evenly over the surface of the melted chocolate.
Let the chocolate sit out, uncovered, for several hours or until it hardens. To speed up the process, the sheet of bark can be placed in the refrigerator or freezer until firm and then broken up into pieces to serve.
---
Share your DIY costumes and last minute tips with all of us!  When you share your pics and holiday ideas on Facebook, Instagram or Twitter, just add the hashtag #myrubyrdstyle!