Greek Yogurt Parfaits
We are in love with this red, white and blue treat that's as healthy as it is delicious.  Just combine vanilla or plain greek yogurt with fresh blueberries and strawberries (soon to be in season)!
---
Summer Sangria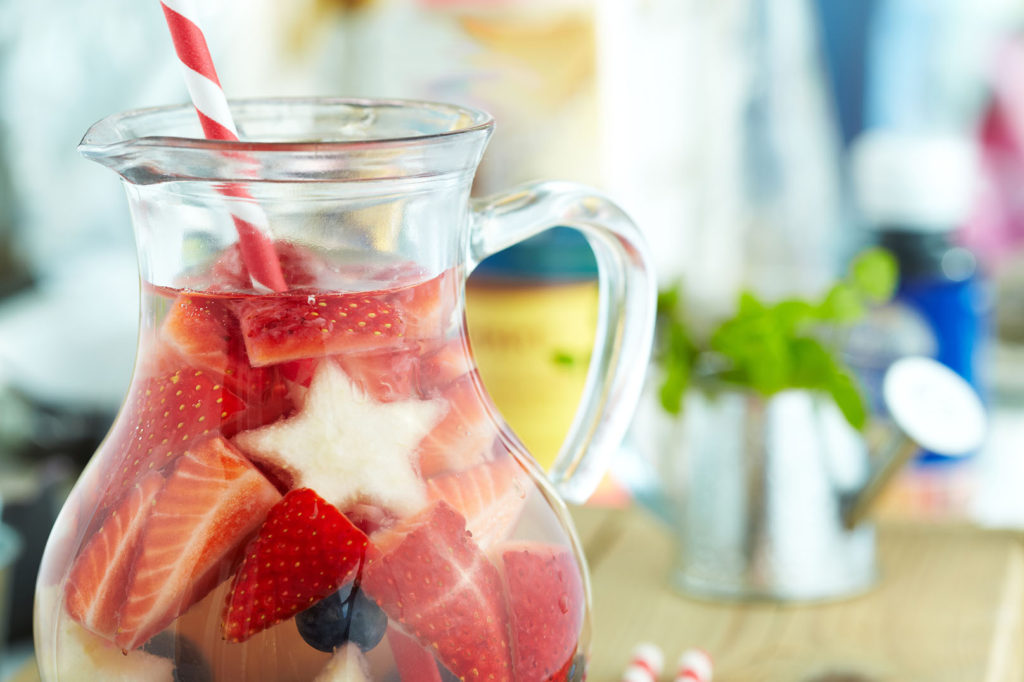 Make this refreshing summer staple for your next backyard gathering!
Ingredients:
1 bottle sparkling white wine (or sparkling grape juice)
2 cups white cranberry juice
2/3 cup light rum (or pineapple juice)
1 cup of mixed blackberries, blueberries and raspberries
1/3 cup chopped strawberries
Directions:
In a large pitcher, mix wine, rum and juice; add fruit. Refrigerate at least 2 hours; serve over ice.