Culture
Travel Notebook: Barcelona
March 5, 2018
Going somewhere?  Here's what to pack!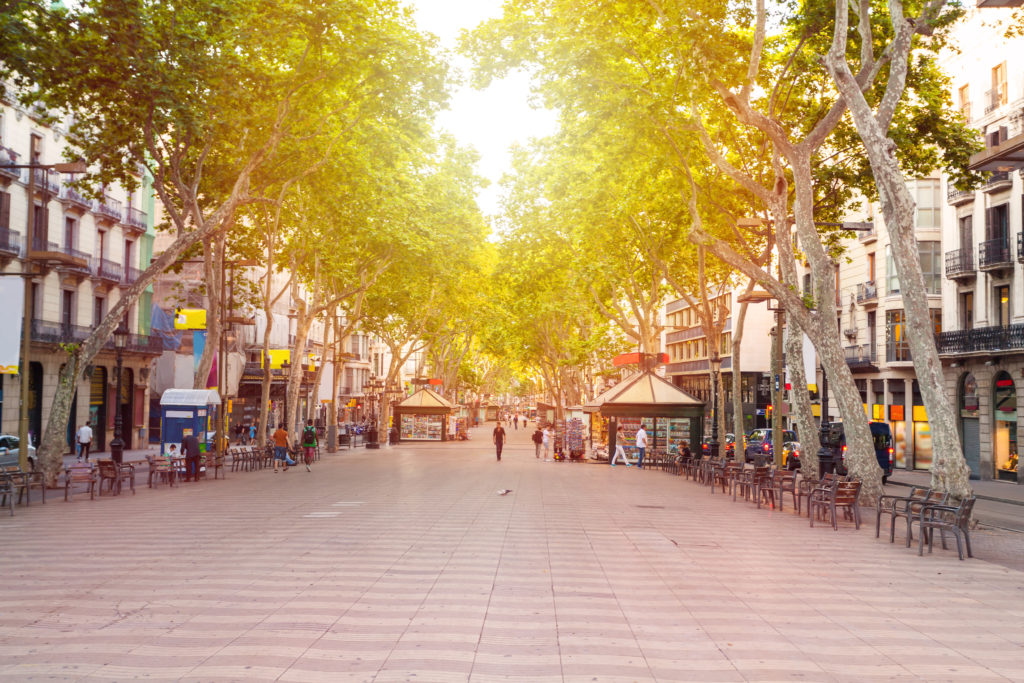 La Rambla Street, Barcelona
Inspiration is everywhere, if you are looking for it! Our own Product Development Manager, Rachel, recently traveled to Barcelona, Spain's second-most populous city, and shared her trip highlights with us.
Barcelona is home to more than a million people, some born into the city, and some drawn to its Mediterranean climate and ancient architecture.  Brought into the public eye after hosting the 1992 Olympics, Barcelona has enjoyed a booming tourist industry.  Bordered by ocean views and mountain ranges, you will be enraptured by natural beauty wherever you turn.
Whether you are hopping the next plane to the tropics, or planing on a staycation in your own backyard, include some of these travel-ready looks for effortless sunshine style!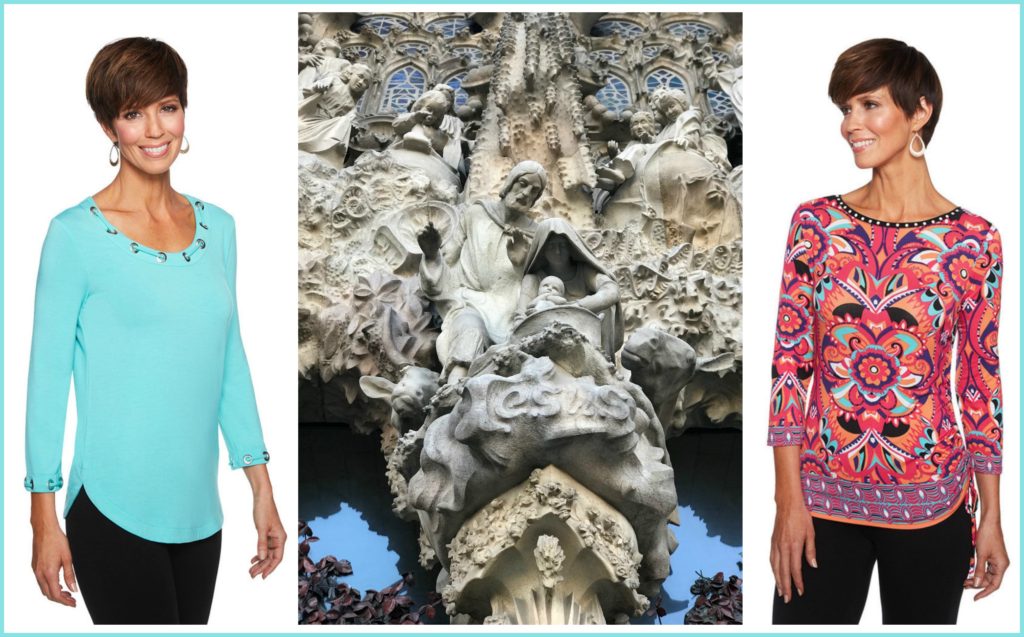 Photo Credit: Rachel Anand
Known for its architecture, the Basilica of the Sagrada Familia is the biggest Roman Catholic church in the world. Designed by the famous architect Antoni Gaudi, the construction started in 1882 and it is still unfinished.
Our designers are inspired by the intricate, delicate features found in the ancient architecture around the world.  They bring this inspiration back to our NYC studios and recreate that level of detail in our designs.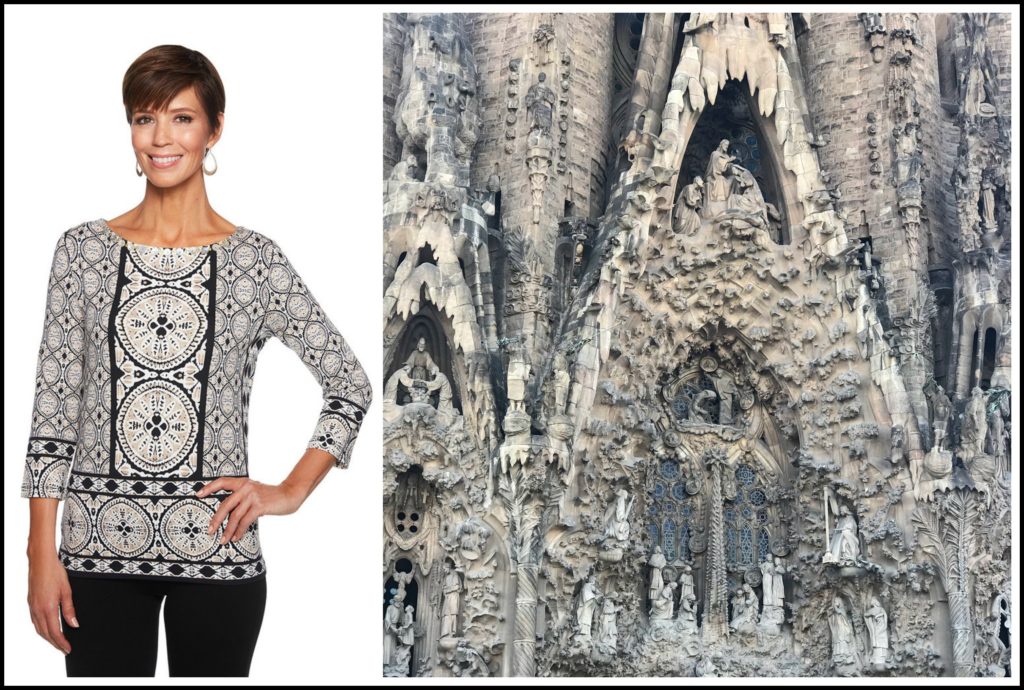 Photo Credit: Rachel Anand
Despite the repeated interruption of construction of the Sagrada Familia by wars and depleted funds, the church tells the story of its teachings in these breathtaking statues on its facade.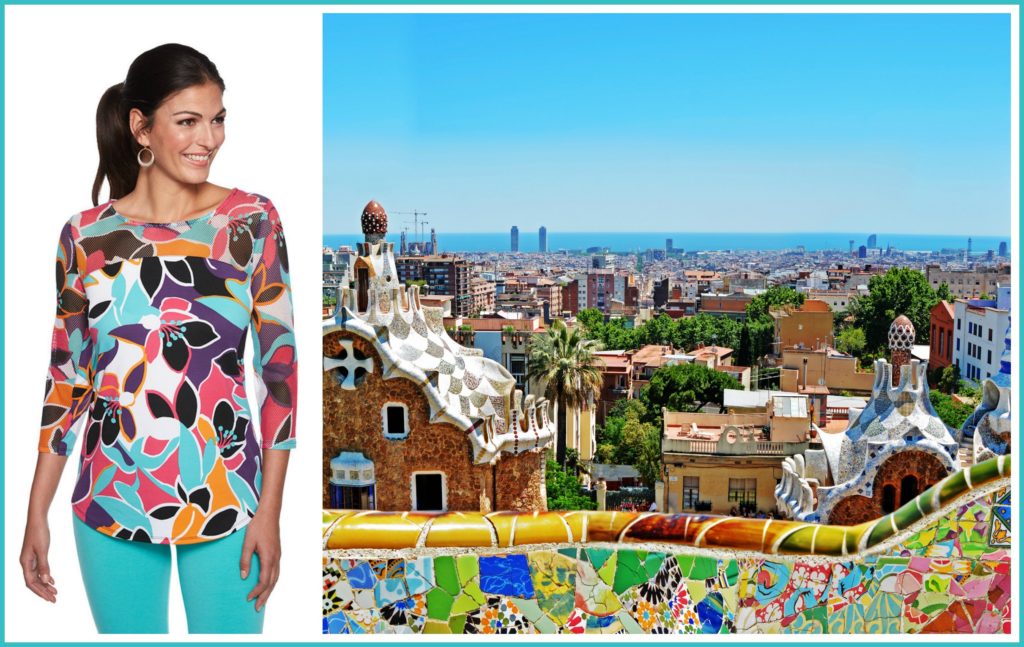 Also the creation of Antoni Gaudi, Park Guell is a public park, composed of garden and architectural elements. Like Mr. Gaudi, we are inspired by the mix of bold hues and patterns found in nature, and carry that into our exclusive prints.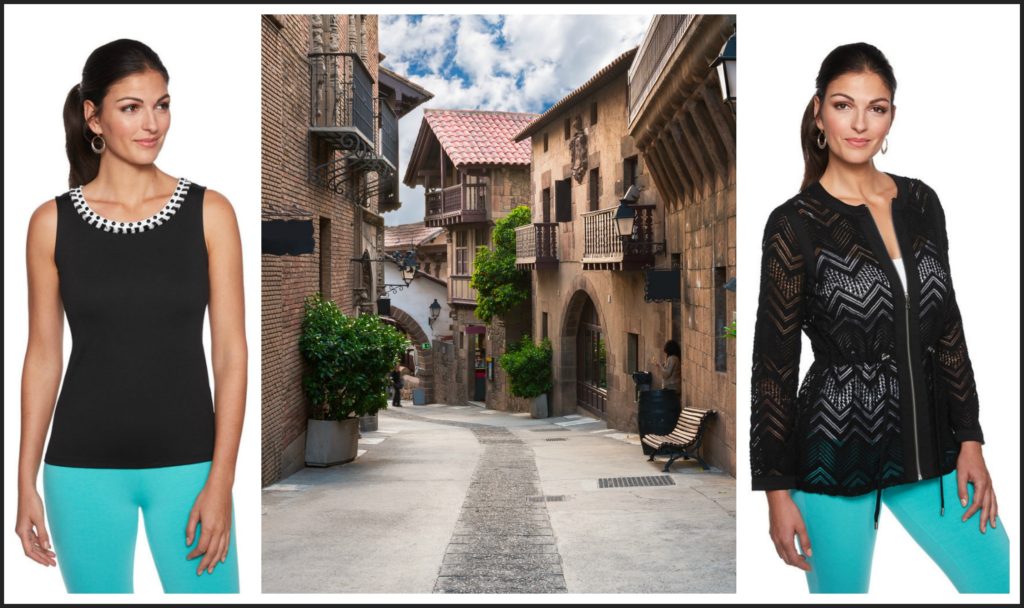 We could walk these cobblestone streets and admire the immaculate, classic storefronts all day!  Our fringe top and chevron jacket, paired with our French terry pant, are the perfect mix-and-match pieces for wherever your next adventure takes you. These looks are perfect for packing, and will keep you chic in the heat!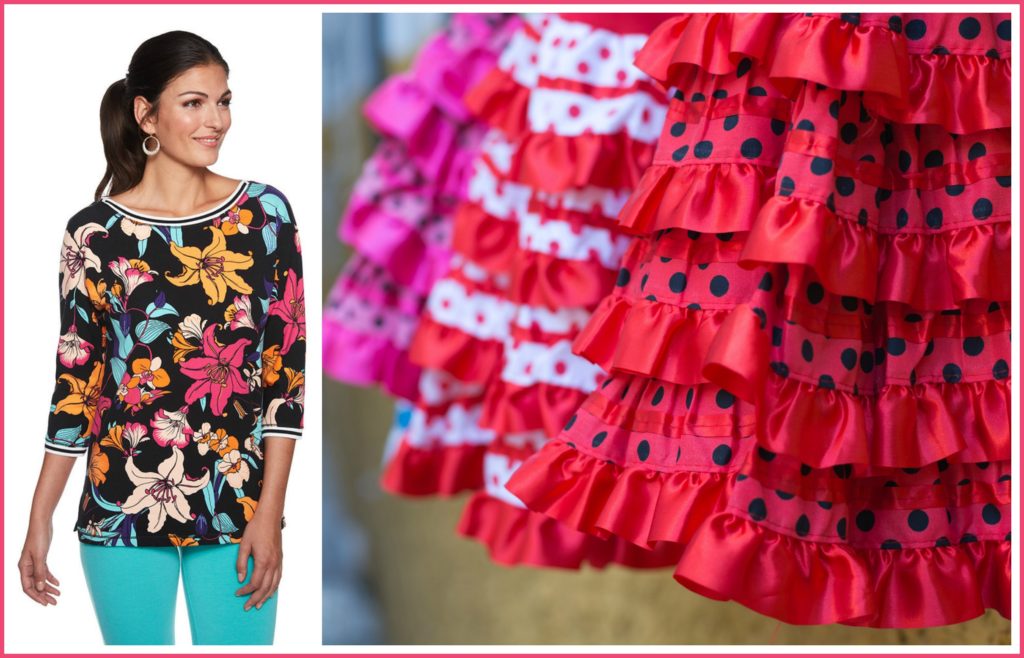 Spanish fashion is all about bright hues and fun, feminine detail!  These details and colors invoke everything we love about the tropical style, and transport us on a virtual vacation whenever we wear them!
Craving the tastes of Spain right now?  Include this Spanish pastry cream (courtesy of The Spruce) in a layer cake or cream-filled dessert, and treat yourself and your friends to an exotic culinary treat!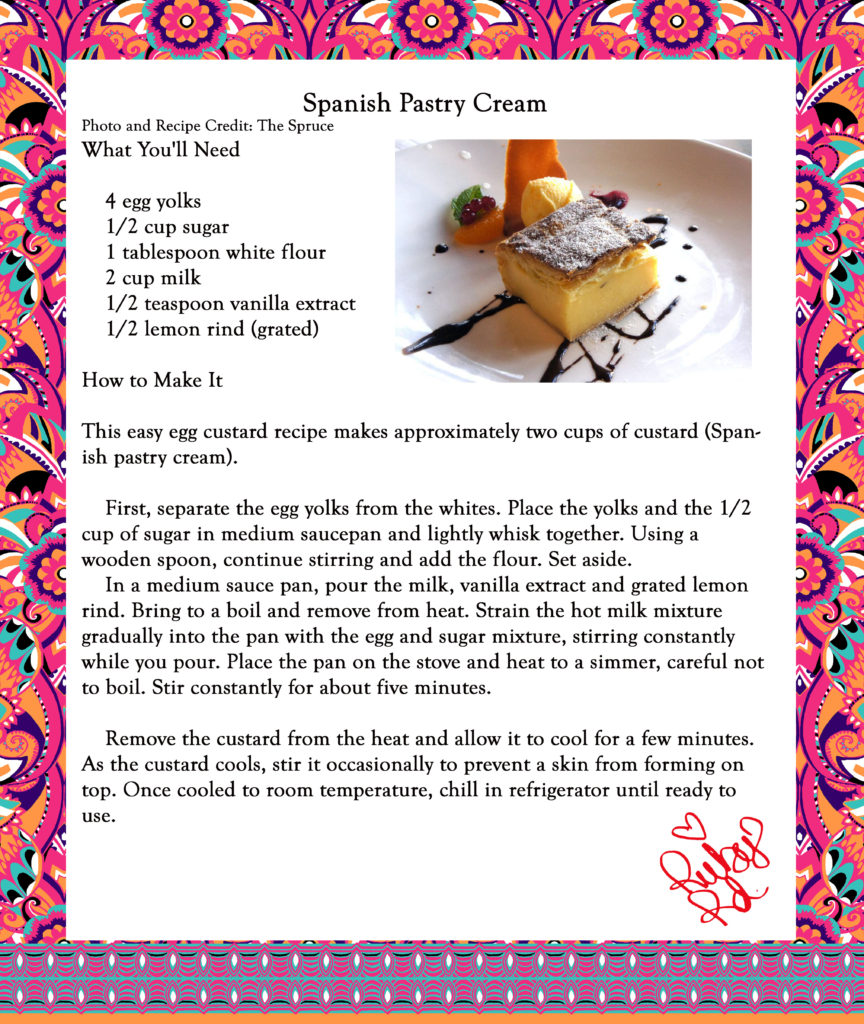 Love our prints?  Check out these 'chic extras' at living.rubyrd.com!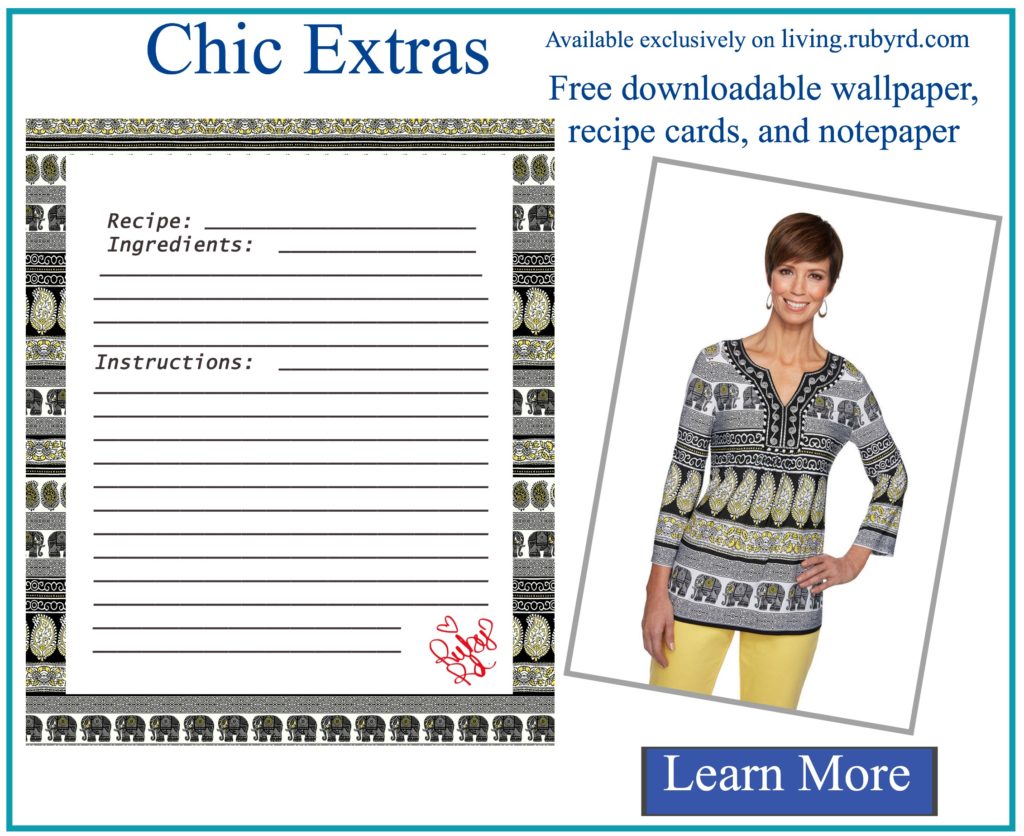 Share your vacation (or staycation) photos with us!