Culture
Travel Notebook: Backyard, Beach, and Beyond!
July 10, 2017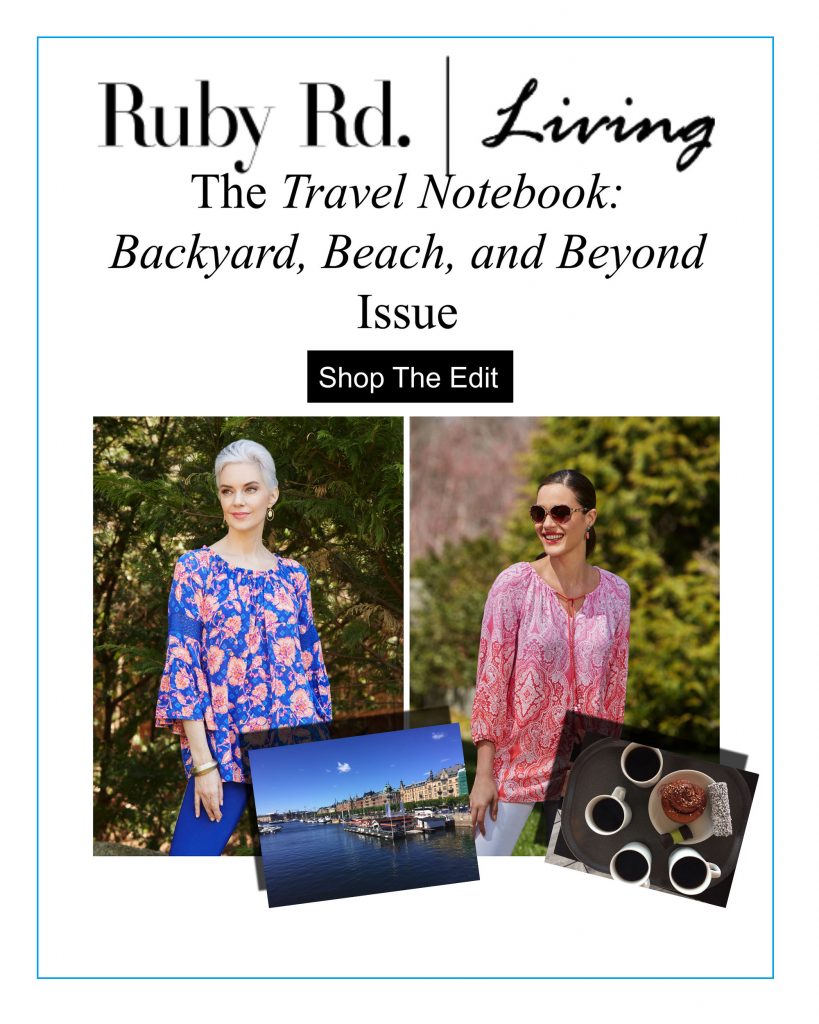 Photo Credit (Sweden and Denmark): Lezley Tipper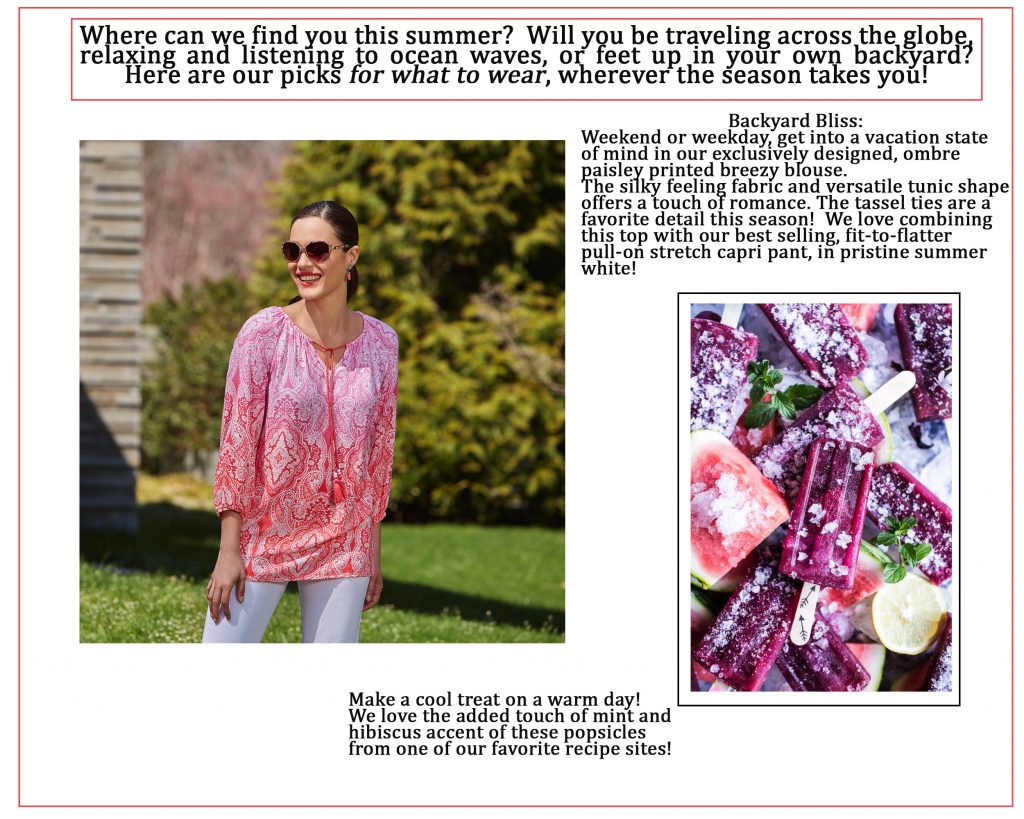 Photo and Recipe Credit: Half Baked Harvest
Click to buy: Ombre Crepe Blouse , Solar Cropped Capri
Ginger, Hibiscus and Minty Watermelon Popsicles
3/4

cup

water

2

tablespoons

dried hibiscus flowers

1

inch

fresh ginger

peeled + finely chopped or grated for more flavor

1/4

cup

honey

add 1-2 tablespoons more for a sweeter pop

1/4

cup

fresh mint

you can also use basil

4-5

cups

fresh watermelon

the juice of 1 lemon
Bring the water to a boil in a medium size pot. Remove from the heat and add the hibiscus flowers, ginger, honey and mint leaves. Cover and let steep for 20 minutes. Strain into a blender and discard the used hibiscus flowers, ginger and mint.

To the blender, add the the watermelon and lemon juice. Blend until smooth. Strain the mixture through a fine mesh strainer/sieve or into a bowl lined with cheesecloth. Squeeze out all the juice and discard the watermelon pulp.

Pour the mixture among 8 popsicle molds. Place the molds in the freezer and freeze for 1 hour. Remove and insert popsicle sticks. Return to the freezer and freeze until firm, about 4 hours. To remove the popsicles run the mold under hot water for 10 seconds and then pull the popsicles out of the molds. Store in the freezer.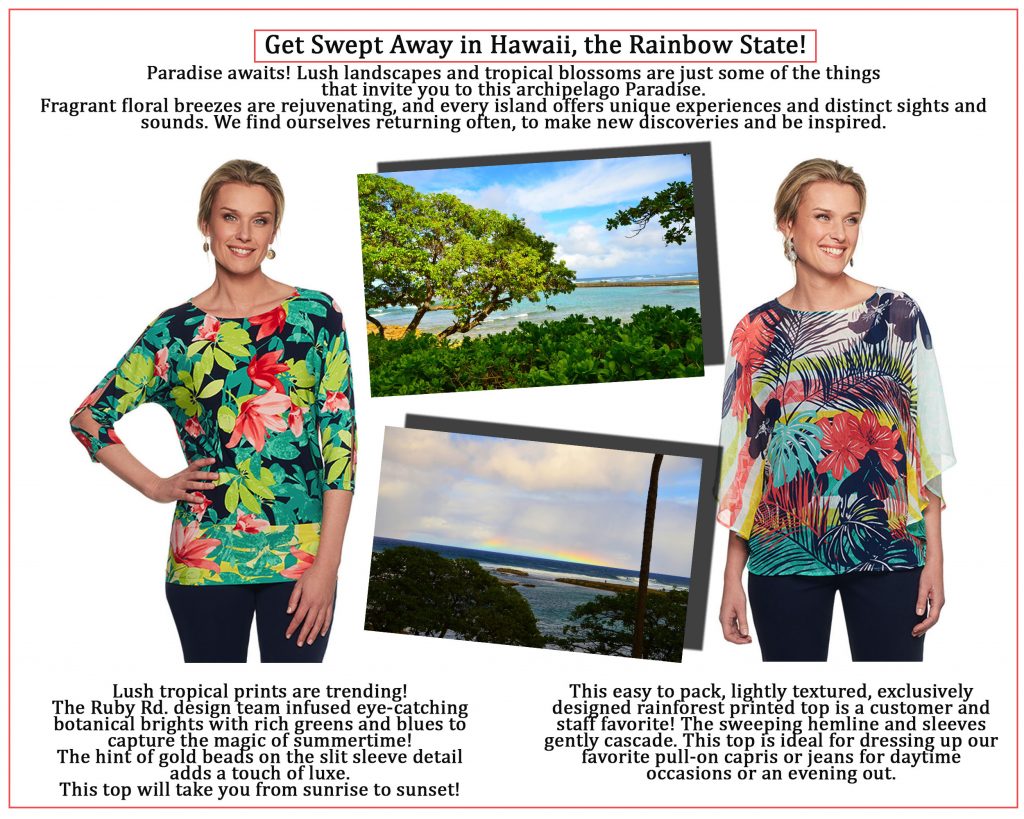 Photo Credit (Hawaii): Natalie Woodson
Click to buy: Border Printed Top , Geo Printed Top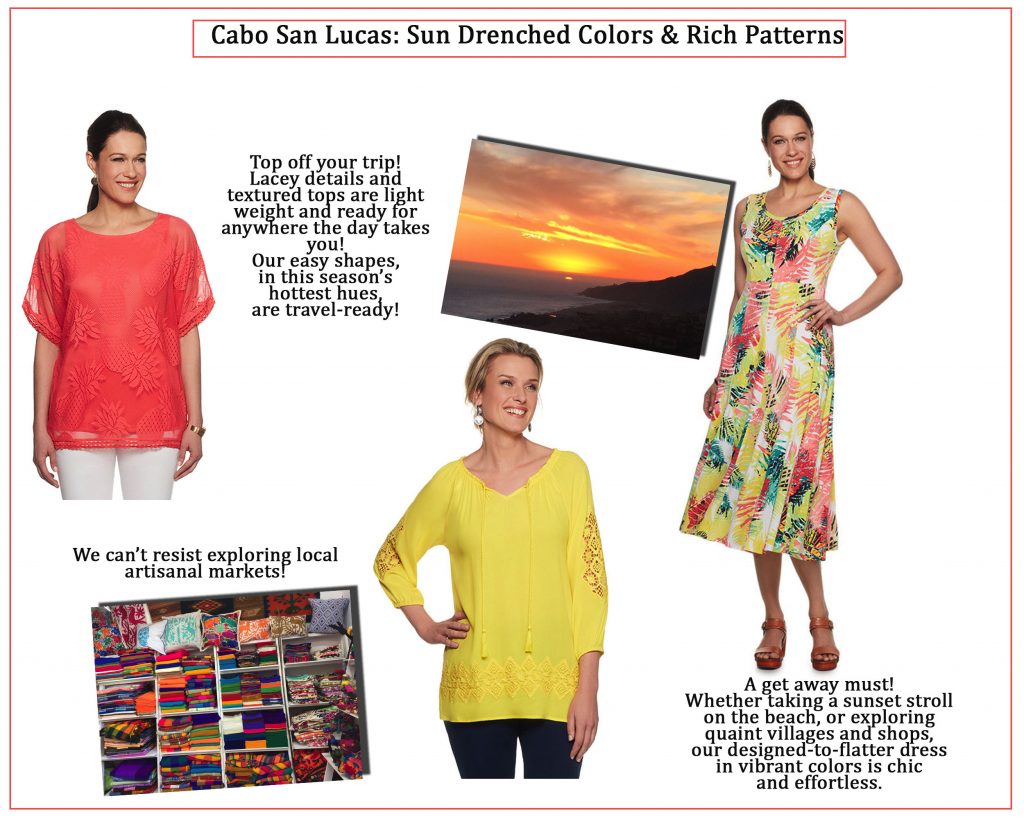 Photo Credit (Cabo San Lucas): Leigh Ann Lucas
Click to buy: Laced Top, Crepe Laced Trim Top, Jungle Printed Dress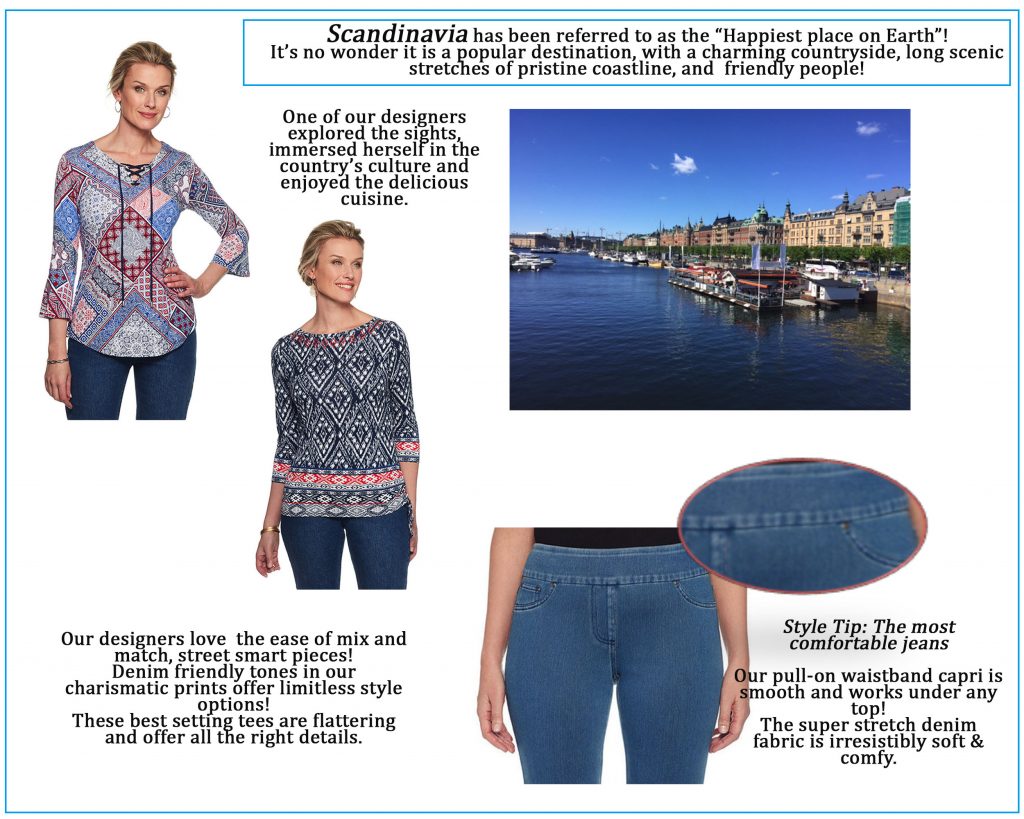 Photo Credit (Sweden and Denmark): Lezley Tipper
Click to buy:  Patchwork Printed Top, Border Printed Top,  Indigo Pull On Cropped Capri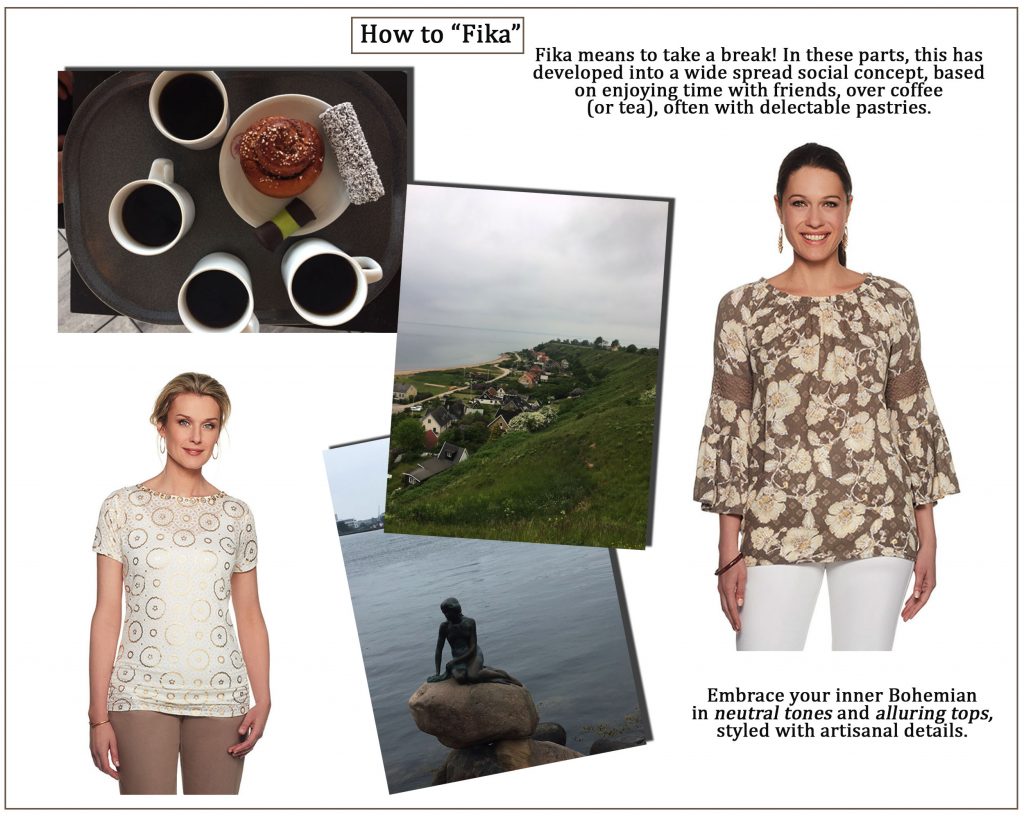 Photo Credit (Sweden and Denmark): Lezley Tipper
Click to buy:  Geo Burnout Top,  Floral Vine Print Top
Photo Credit (Ireland): Carrie Denne
Click to buy: Crepe Tie Front Top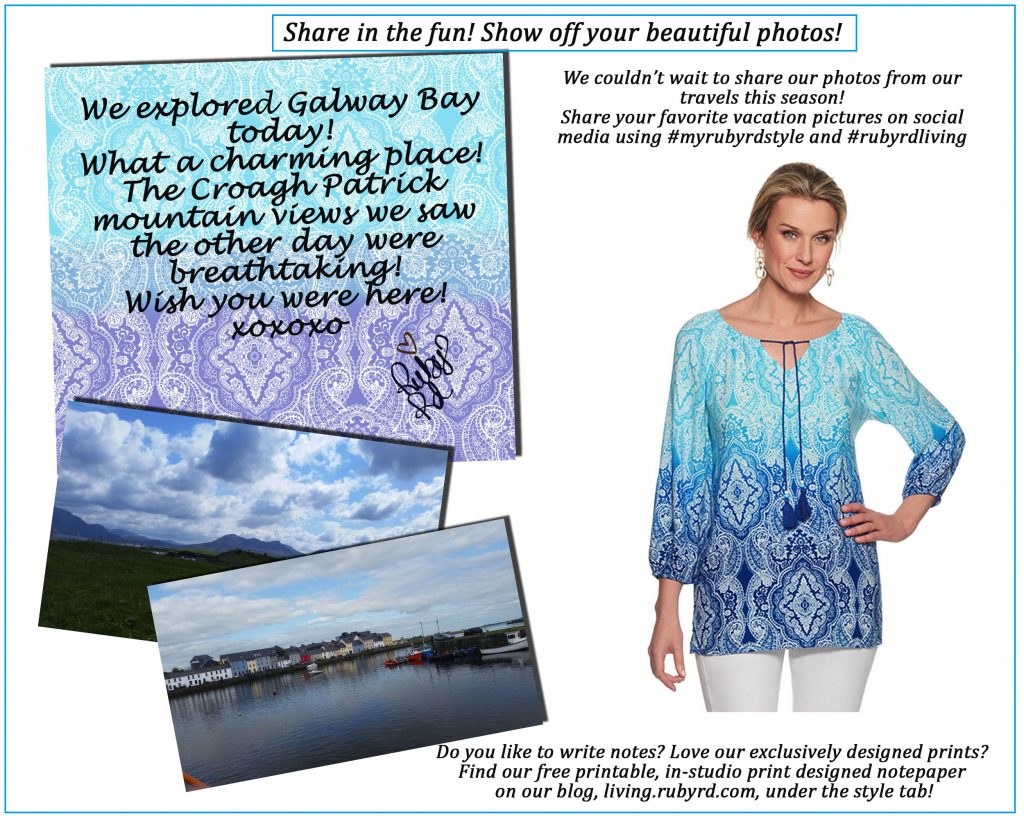 Photo Credit (Croagh Patrick Mountain): Patricia Ferguson; (Galway Bay) Carrie Denne
Click to buy: Ombre Crepe Blouse