Culture
Travel Notebook: Indian Wedding Season Edition
January 17, 2017
The annual Indian wedding season, held from October to December, is wrapping up for the year. Our very own Product Development Manager, Rachel Anand, shares the sights and flavors of her beautiful country during this most special of occasions!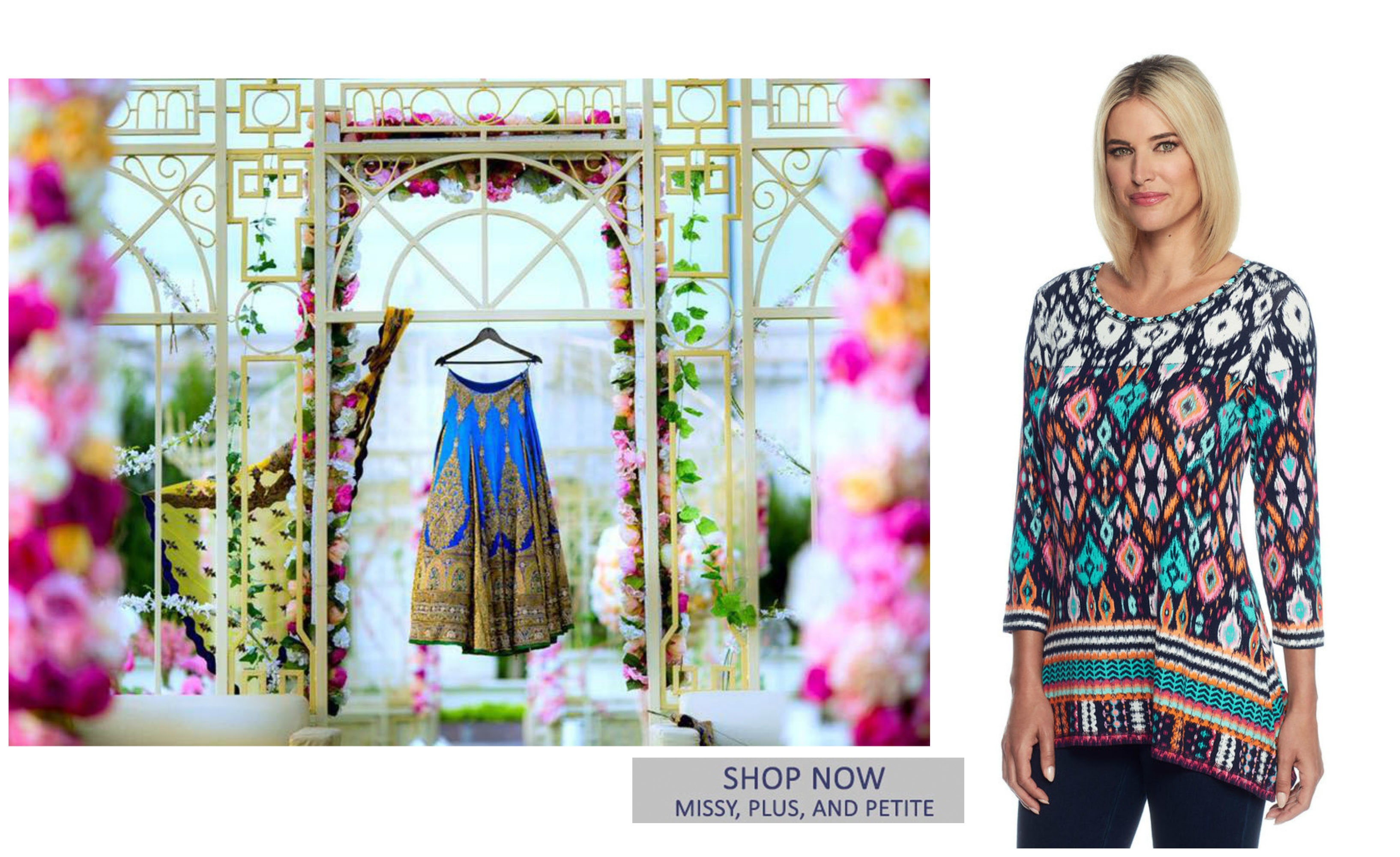 Photo Credit: thevintagefilms.com
The days leading up to the wedding day are filled with important rituals that bring the families closer together.  Indian weddings are truly a family affair, and are steeped in tradition and ceremony!
We love the rich colors and textures found at these special occasions. Our embellished scoop-neck tunic is inspired by ancient weave techniques, and is a perfect travel-ready style. Shop this style now, just click on the image.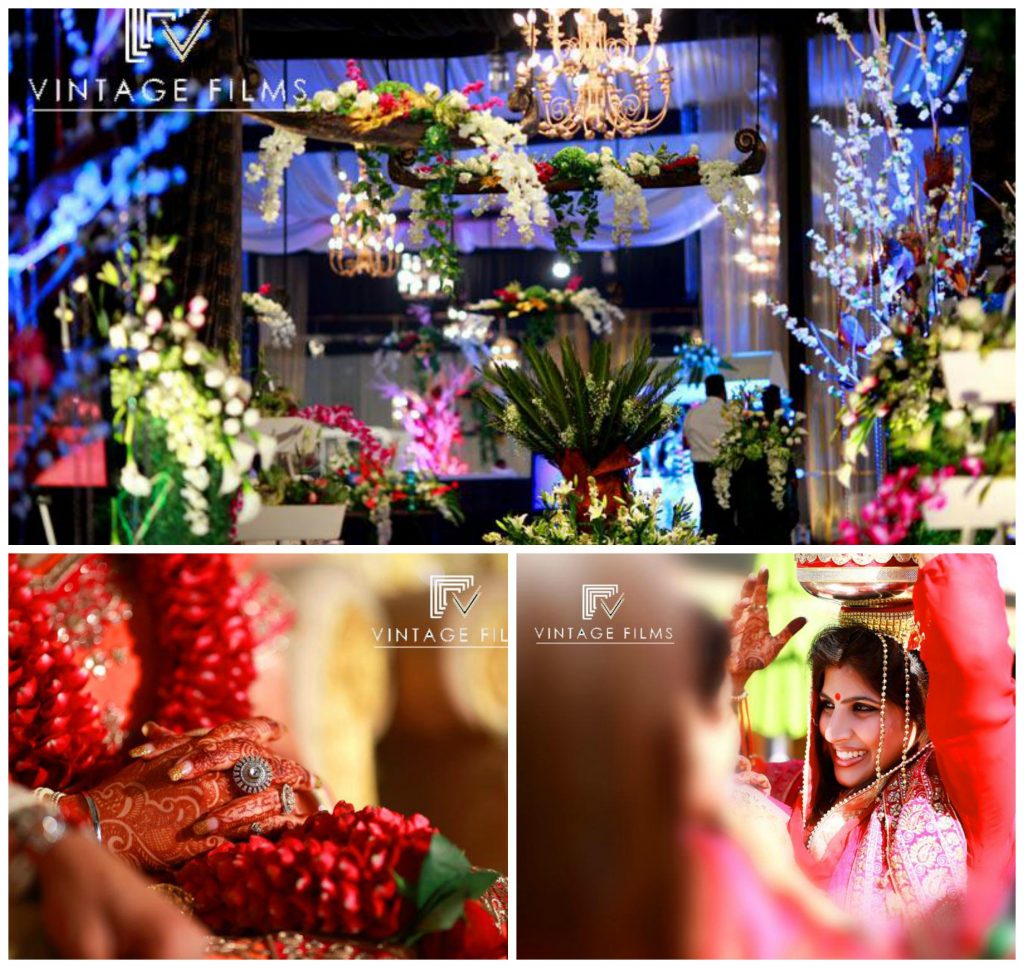 Photo Credit: thevintagefilms.com
What a festive sight! Banquet halls enveloped in flowers, guests in traditional attire, and examples of intricate henna designs.
Indian brides often take part in a Mehendi ceremony, where henna is applied in beautiful designs to the bride and female family members.  The deeper the color, the more good luck the couple will have!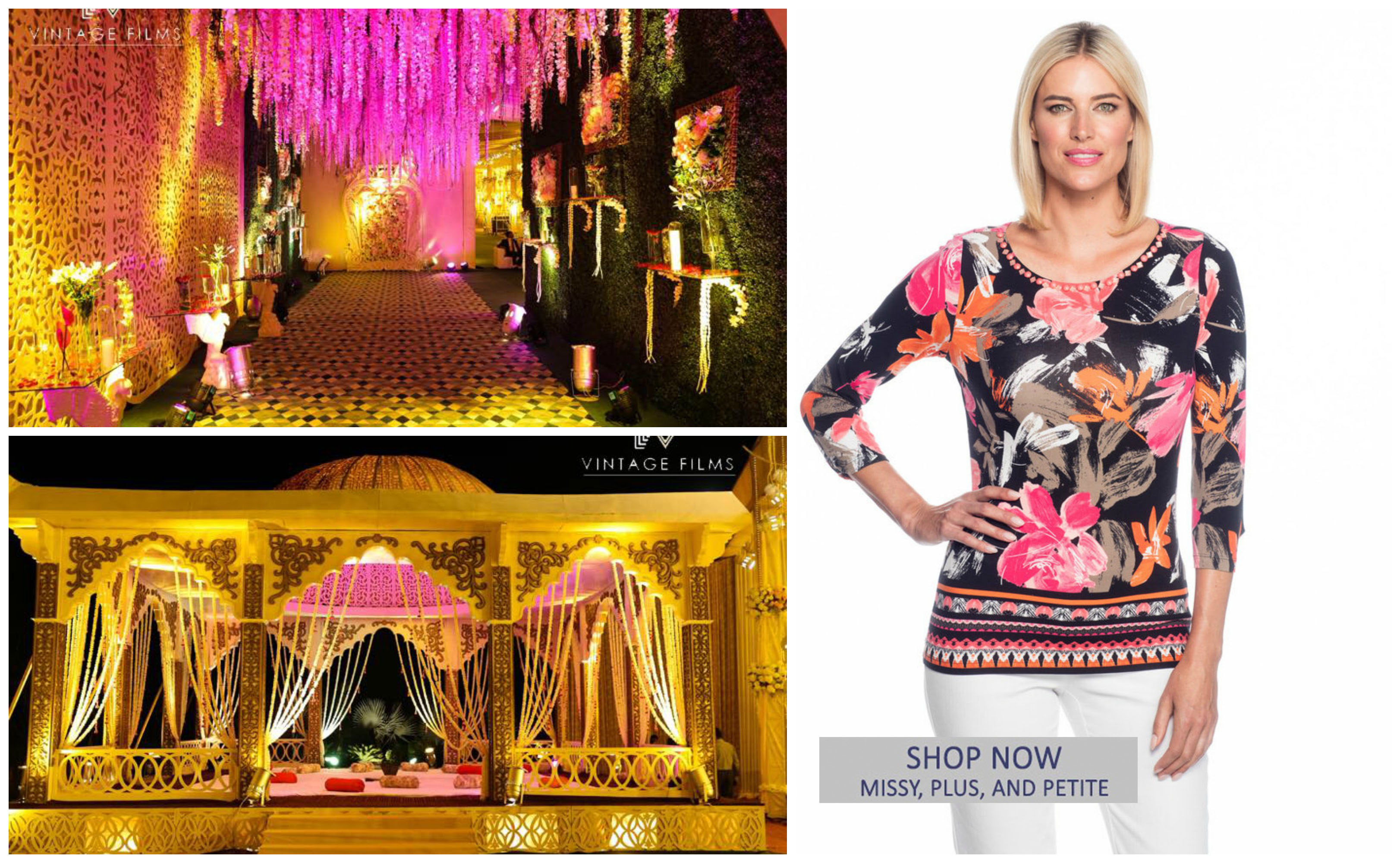 Photo Credit: thevintagefilms.com
Gold and red are significant colors, representing luck and wealth for the new couple. The bride will often wear a red sari or dress in this tradition.
Ruby Rd. style is all about timeless fashion that can take you anywhere. Our design inspiration: vibrant mosaic borders and colorful cascades of mixed flowers. Shop now!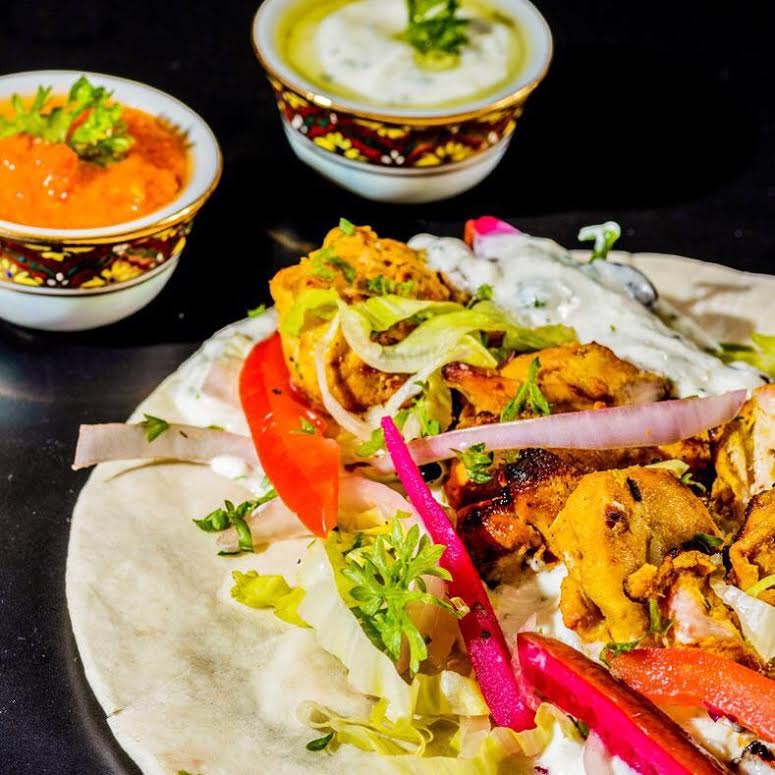 Photo Credit: Nooshe- Joon (facebook.com/nooshejoon2015/)
No celebration would be complete without traditional Indian dishes! Enjoy this recipe on our exclusive Ruby Rd. recipe card. You can find our recipe cards, featuring our bestselling prints, at our blog, living.rubyrd.com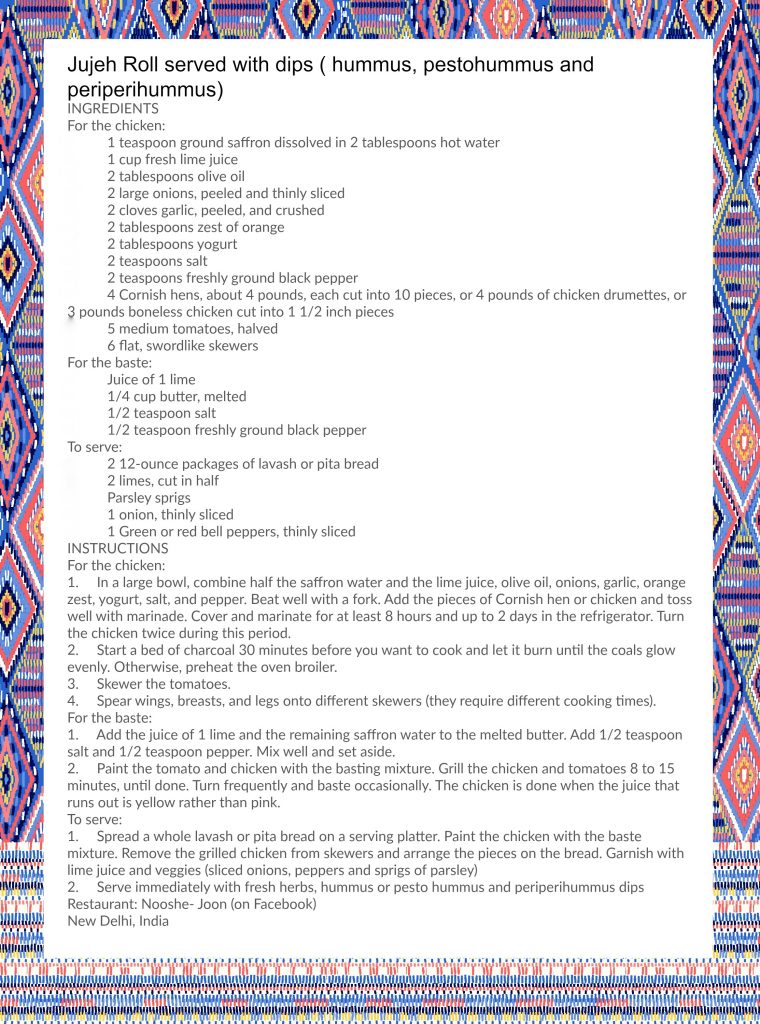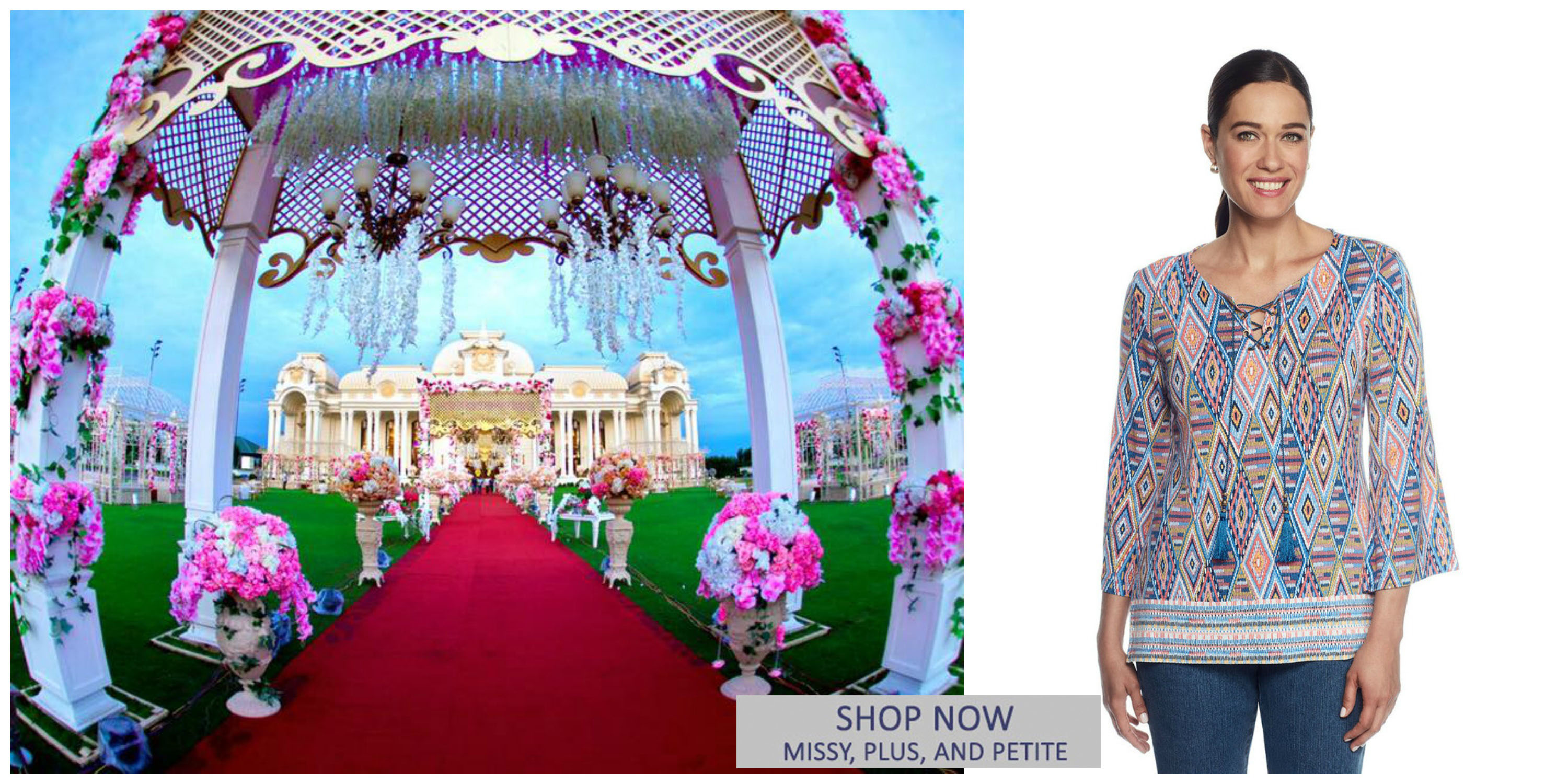 Photo Credit: thevintagefilms.com
Indian weddings often take place under a canopy known as a Mandap. Each of the four pillars of the bridal canopy represents one of the four parents. The parents play an important role in the wedding ceremony.
See the world (or your own part of it) in our bell sleeve print top, with its flattering silhouette and bright hues! Shop this look now.
Find your new Ruby Rd. style now, at rubyrd.com, and be ready for wherever the year will take you!