Style
Weekend Style Report: A Medley of Color!
April 6, 2017
There's color everywhere this time of year!  Signs of spring are popping up all around us, from the blooms on the trees to the varied hues in our new collections.  Shop the blog for new looks that will put spring in your step and in your closet!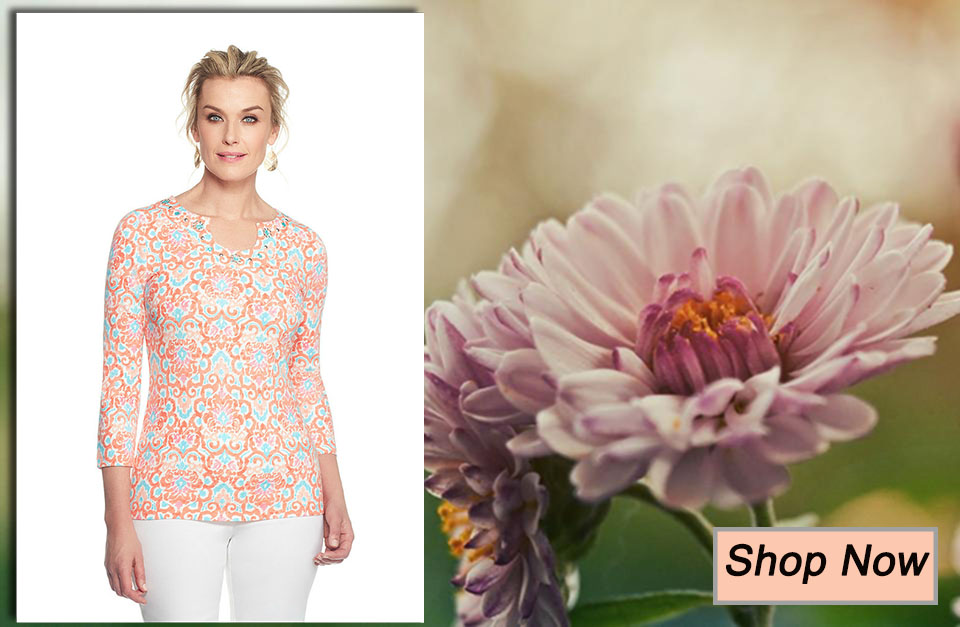 Our knit top features delicate coral, pink and blue hues paired with our exclusive Polynesian Tapestry print, and is perfect with our white capri or Millenium pant.
Our layered top, in shades of bright blue, features our trending 'cold shoulder' detail, with a contrasting coral neckline!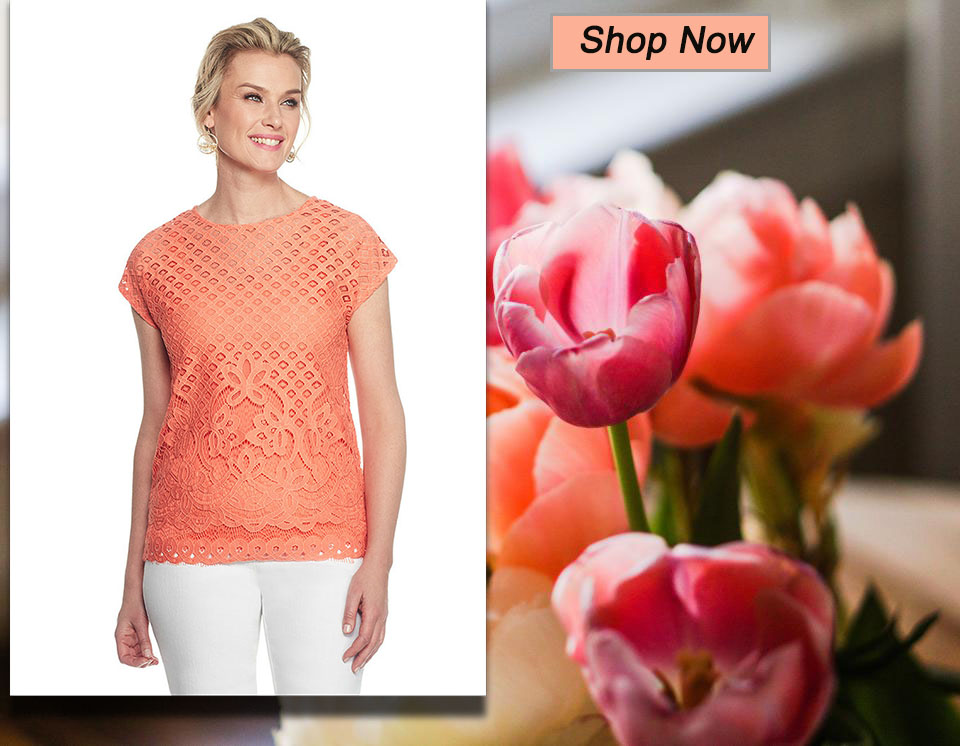 Our lace top with its floral print is a perfect spring-to-summer look! Pair with our white capri or dress down with jeans for versatile style.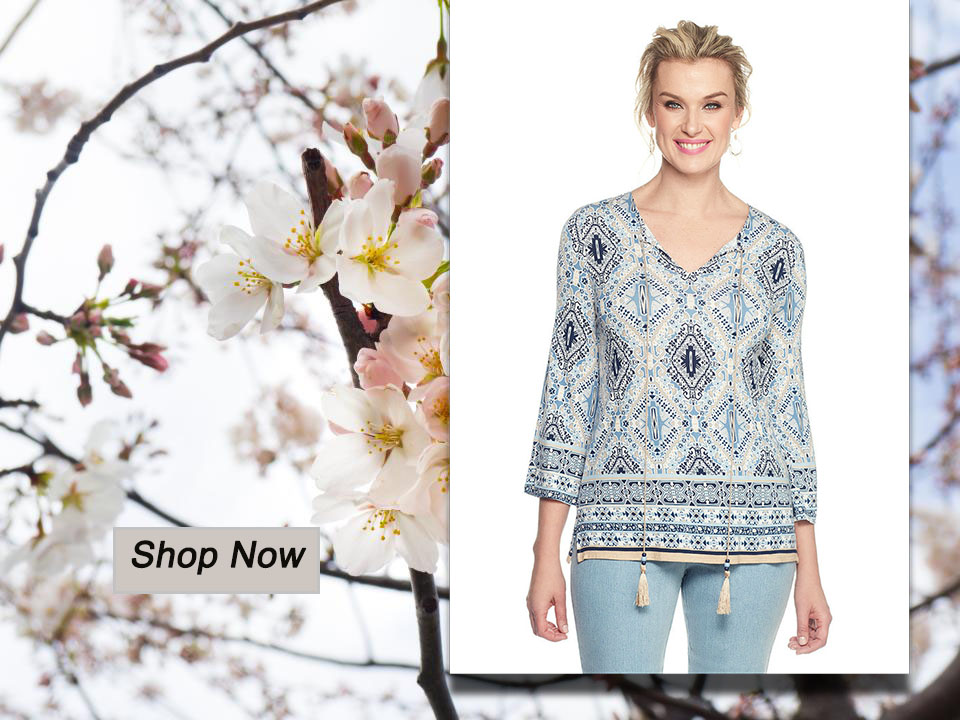 Our tassel tie top in muted spring shades is denim friendly and adds a feminine touch to chic weekend style!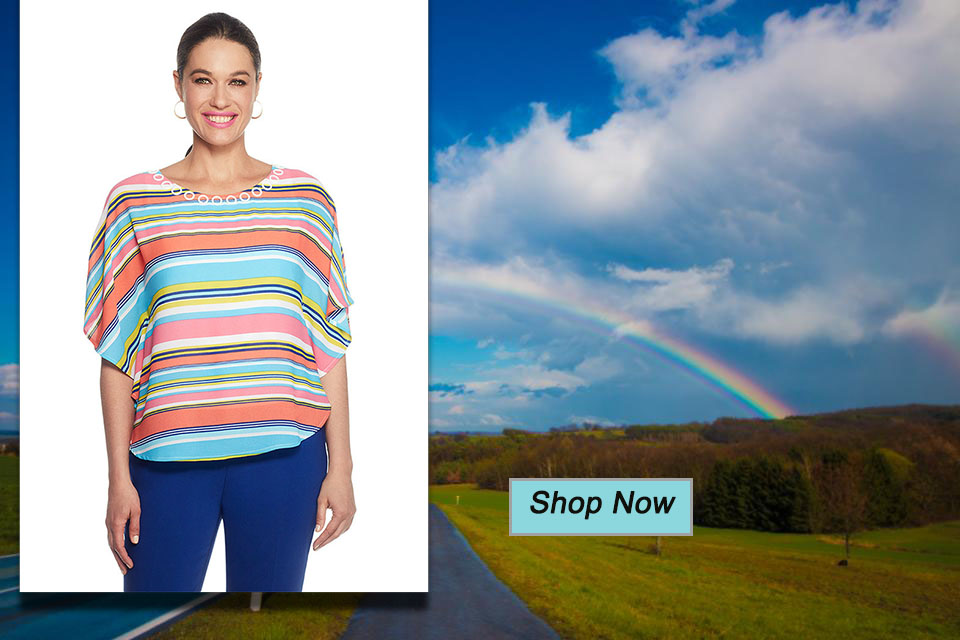 Flowers aren't the only place to find the vibrant spring hues we love!  Our woven embellished striped top is as bright and breathtaking as a rainbow!  Its flattering fit and easy silhouette make this a 'go anywhere' piece!
Shop any of these looks today, or visit our web store, rubyrd.com, for more fabulous spring fashion! Share your unique style with us on Facebook, Instagram or Twitter with a selfie and the hashtag #myRubyRdstyle.  We are inspired by what you love!